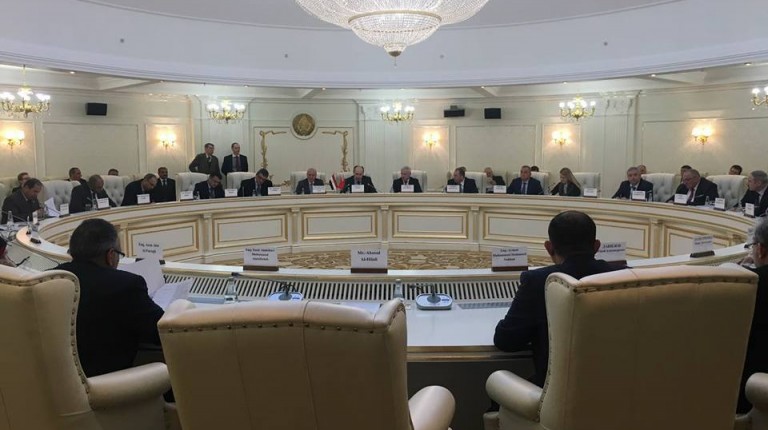 Minister of Investment and International Cooperation Sahar Nasr and Minister of Planning and Administrative Reform Hala Al-Saeed are expected to attend the next Arab World Business and Economic Meetings seminar about Egypt titled "The Future of French-Egyptian Business Relations," which is organised by the Arab World Institute (AWI), in Paris, on Tuesday 26 June.
Sources told Daily News Egypt that the event is organised in collaboration with the Egyptian-French Business Council, French Embassy in Cairo and the Egyptian Embassy in France, noting that major businesspersons will attend the event including Chairperson of OTMT Naguib Sawiris, and President and CEO of Elsewedy Electric Ahmed El Sewedy.
The event meetings include a free tour of an exhibition called "The Saga of the Suez Canal: from the Pharaohs to the Twenty-First Century," sources added.
Meanwhile, Nasr is scheduled to meet Delphine Gény-Stephann, secretary of State to the French Minister of the Economy and Finance, Bruno Le Maire, officials from Agence Francaise De Developpement (AFD) as well, sources added.
Sources noted that Nasr will discuss the arrangements of the French President Emmanuel Macron planned visit to Egypt by the end of 2018, and the agreements which will be announced on the occasion of the visit.
Baptiste Dimas, agri-food department manager at the Egypt's Business France office previously told Daily News Egypt that Macron will accompany business delegation during his planned first official visit to Egypt, noting that the French president's expected visit will not only be political, but also an economical one.
Dimas added that trade exchange with Egypt reached €2.5bn by the end of 2017, €1.9bn, of which are exports from France to Egypt, while €600m are Egyptian exports to France, noting that about 16% of the French exports to Egypt are food products, half of them are grains.