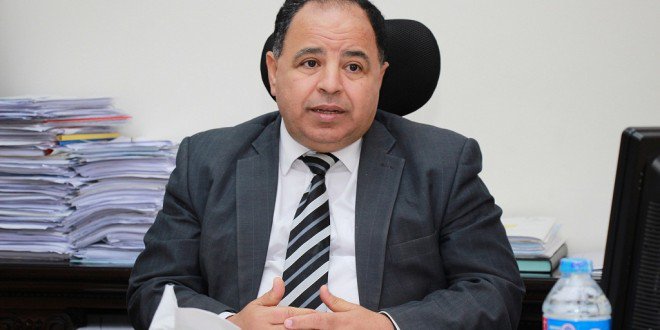 Finance Minister Mohamed Maeet revealed on Monday night in a television interview that more than 90% of Egypt's ongoing economic reform programme has been put into effect.
The minister explained that the results and benefits of the economic reform programme until now will be reflected in increasing the production rates; improvement of goods and services; and decreasing the deficit, inflation, and unemployment rates in Egypt.
Egypt adopted its economic reform programme in November 2016, which included the currency flotation, resulting in the pound losing about 50% of its value; implementing the value-added tax; and reducing energy subsidies, which caused inflation to reach a historically high level of over 33% in July.
Maeet assured that the coming period will witness an improvement in services, pointing out the state's efforts to improve the business environment in order to attract new investments, as well as to create a strong economic start and solving the chronic problems of the Egyptian economy.
On Saturday, Egypt raised fuel prices by up to 50% as part of the economic reform programme, and the taxi tariff increased to EGP 2.5, with fares set to start at EGP 6 following the fuel price hikes.
In this context, Maeet told enterprises that he expects inflation to rise only temporarary as the economy absorbs the shock from the recent hike.
Days ago, before the announcement of the increase in the prices of fuel, Tarek Fahmy, CEO and managing director of Al-Tawfeek Leasing Company, agreed with the minister, telling Daily News Egypt that the expected rise in the prices of gas, electricity, and fuel will lead to increases in the prices of commodities and services, which will result in a temporarary increase in the rate of inflation.
He added that after two months after the price increases, Egypt will be able to measure the impact on inflation.
In this term, the minister assured that the provision of financial security is at the top of priorities of the new government, headed by the Ministry of Finance.
It is noteworthy that the International Monetary Fund's (IMF) executive board is expected to discuss approving the third review of the Egyptian economy under the $12bn Extended Fund Facility (EFF) agreement on 27 June. An approval would enable Egypt to receive $2bn, bringing total disbursements under the programme to $8bn.