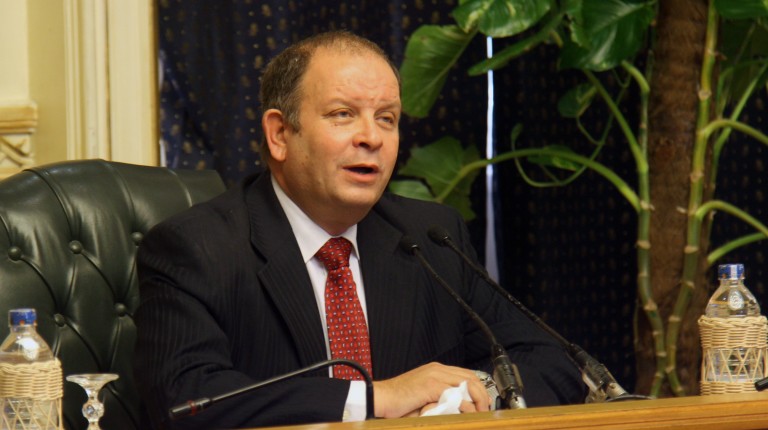 US President Donald Trump on Monday welcomed Jordan's King Abdullah II at the White House following his senior adviser and son-in-law Jared Kushner's latest tour of the Middle East to push a US peace deal between Palestinians and Israelis.
Trump said during the meeting that a lot of progress had been made in the Middle East, but declined to mention when the White House will unveil its peace plan.
"A lot of progress has been made in the Middle East. And it really started with the end of the horrible Iran deal," said Trump.
King Abdullah's visit comes a week after hosting Kushner in Amman to discuss the American peace plan, which was followed by Israeli Prime Minister Benjamin Netanyahu's visit to Jordan to address the content of the controversial plan, which could be presented within weeks.
During Abdullah's rare and surprising meeting with Netanyahu, the king emphasised "the need to make progress in efforts to resolve the Palestine-Israel conflict on the basis of the two-state solution and in accordance with international law, relevant UN resolutions, and the Arab Peace Initiative," according to the Jordan News Agency.
Last week, Kushner and White House Middle East Envoy Jason Greenblatt visited Egypt, Qatar, Jordan, and Saudi Arabia to push the American plan on peace between Palestinians and Israelis. Both US officials met with Egyptian President Abdel Fattah Al-Sisi to discuss the Israeli-Palestinian peace process and "facilitate humanitarian relief to Gaza," according to a White House statement.
In an interview with the Palestinian newspaper Al-Quds, Kushner criticised Palestinian Authority President Mahmoud Abbas for rejecting the plan, casting doubt on his ability to finalise the plan. He said that if Abbas changed his mind, he is ready to cooperate with him on finalising the peace plan. If not, he will publicly present it "with or without him."
"President Abbas says that he is committed to peace and I have no reason not to believe him,"  Kushner said, noting, "however, I do question how much President Abbas has the ability to, or is willing to, lean into finishing a deal."
Meanwhile, Abbas' office issued a statement on the American envoy's visit to the Middle East, stating that the US delegation must realise that any peace negotiation must be based on a two state-solution and a Palestinian state built on the 1967 borders with East Jerusalem as its capital.