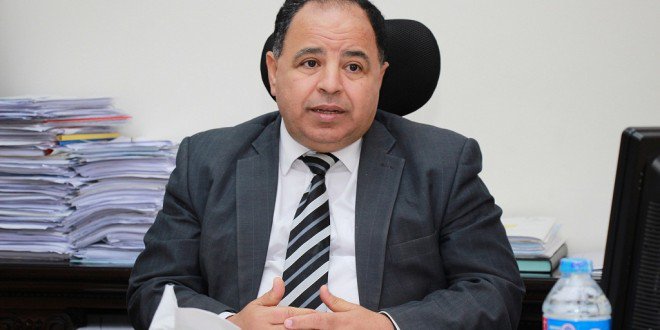 Minister of Finance Mohamed Moeit said in a press release on Sunday that Egypt has started to put into effect the biggest budget in its history for the upcoming fiscal year (FY) 2018/2019.
The volume of expenditures in the new budget is estimated at EGP 1.42tn—a EGP 200bn increase from the 2017/2018 budget.
The minister explained that the increase in expenditures is due to the increase in the salaries of the administrative apparatus from EGP 30bn to EGP 270bn, as well as the impact of the of special bonuses that raised the incomes of employees starting from July by at least EGP 265 monthly.
This is in addition to the increase of budget-financed government investments by 42% to reach EGP 100bn, up from EGP 70bn in the 2017/2018 budget.
The finance minister stated that the financial allocations for the education and health sectors in the new budget increased from EGP 222bn in the 2017/2018 budget to reach EGP 257.7bn in the 2018/2019 budget.
He added that the allocations for treatment in the budget increased to reach EGP 5.7bn in the coming budget, up from EGP 4.6bn in the current one.
Moeit stated that the implementation of the new budget keeps pace with the second presidential term of President Abdel Fattah Al-Sisi, and thus it reflects the directives of the political leadership, in terms of the economic growth rate.
He noted that the economic growth is expected to be close to 5.8% during the new FY, and to rise to about 6.5-7% in the medium-term.
In February, Minister of Planning Hala Al-Saeed said that Egypt's economic growth rate rose to 5.3% in the second quarter (Q2) of the current FY.
Previously, the ministry said that it targets reaching a growth rate of 7% by 2021.
Moreover, the British economic services firm PricewaterhouseCoopers (PwC) predicted that the Egyptian economy would rank 15th among the top 20 economies by 2050.
According to a report by BMI Research, Fitch's research unit, Egypt will lead African countries, in terms of economic growth in 2018.
Furthermore, the International Monetary Fund (IMF) expects Egypt's economic growth rate to rise to 4.8%, in FY 2017-2018, reaching 6% in the medium-term.
Egypt is implementing an economic reform programme in agreement with the IMF, including currency liberalisation and gradual reduction of subsidies, to receive a $12bn loan over three years.
On Friday, Egypt received the approval of the IMF for its fourth tranche, worth $2bn.
The IMF approved the $2bn loan after reviewing Egypt's economic reform programme, for the third time, in accordance with the Egyptian-IMF agreement.
Meanwhile, Egypt received the second tranche of the loan in July, worth $1.25bn, while the third one was received in December 2017, worth $2bn.