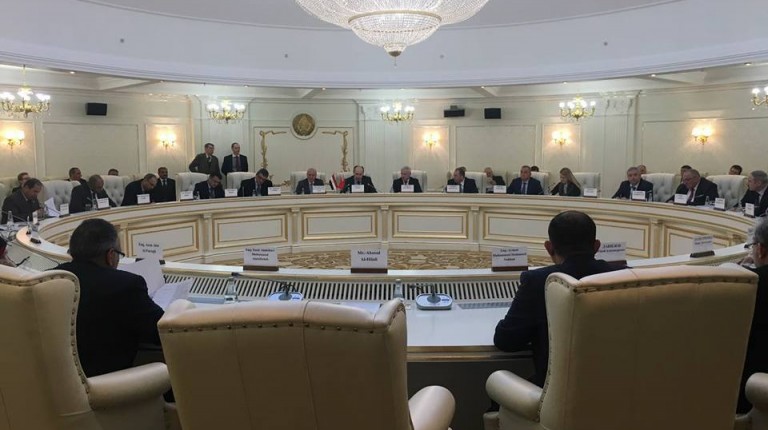 Minister of investment and international cooperation, Sahar Nasr on Monday called for taking the necessary measures to alleviate the debt burdens of the developing countries under the Heavily Indebted Poor Countries Initiative (HIPC), debt reform, and improving debt management.
During her statement on the behalf of Egypt, the Group of 77 and China at the high-level UNDP's forum in New York, Nasr said that development funds should focus on eliminating poverty as a comprehensive goal for the 2030 sustainable development strategy, adding, "any resources should be spent on funding development, in the line with the national priorities and development strategies. Countries enjoy full sovereignty of their natural resources and economic activities."
The Group of 77 and China at the United Nations is a coalition of 134 developing nations designed to promote its members' collective economic interests and to better enable joint negotiations within the international organisation.
"While we aim at achieving the 2030 agenda, we should also pay attention for challenges that hinder achieving development goals. Any measures against the developing countries will not help achieve development goals," said Nasr, adding that the global community should face the challenges of developing countries, especially African and conflicting countries. 
Nasr mentioned that the world faces several risks and challenges that may hinder achieving the 2030 strategy goals, including unstable financial situations, increasing debts, political strains, and decreasing private sector investments that may hinder development progress.
Nasr called for mass cooperation to fasten progress towards achieving the 2030 development goals, adding, "We should focus on suitable global environment for development with mobilising local resources."
The minister clarified that the official development assistance is an essential part for achieving the sustainable development goals, in line with the national priorities, calling the developed countries to meet their commitments by offering 0.7% of their national incomes for official development assistance aiming at achieving the sustainable development goals. 
Nasr called on the international community to strengthen cooperation for facing illegal financial flow issues because of their negative impact on stability and economic development, adding that the Group of 77 is looking forward for the high-level meeting for illicit financial flows, promoting good practices on the assets return to foster sustainable development, which will be held by the president of the General Assembly of the United Nations, during the 73rd session.
Nasr left Egypt for the US on Sunday to take part in the high-level forum of the UN Economic and Social Council (ECOSOC) currently taking place in New York, and to participate in the inaugural ministerial session of the High-Level Political Forum on Sustainable Development (HLPF), according to a previous ministerial statement.