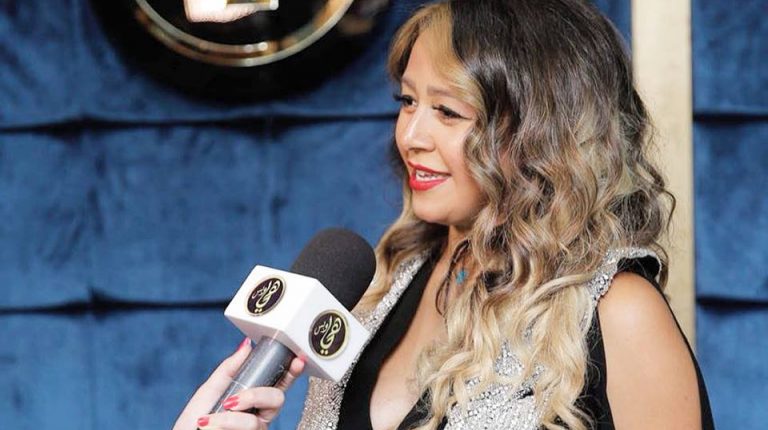 While the tree branches sway swiftly according to the night's cool breeze, the romantic street-lights of Zamalek twinkle to greet every passing vehicle. The narrow street stands in parallel to the glamorous Nile and harbours a number of Egypt's favourite venues.
What started as a regular Tuesday night rapidly transformed as the quite street was sought after by a number of local celebrities and fashion aficionados. Dressed up, excited, and ready to get immersed in wearable art, the guests walked through the gigantic doors before being greeted by the woman herself.
Last week, a number of those who often occupy the best-dressed lists flocked to the serene island of Zamalek to congratulate fashion designer Farida Temraz on her latest venture. The local pride—who has already participated in a number of international fashion weeks between Paris, London, and New York—has just celebrated the opening of her very first store, as well as the launch of a new ready-to-wear line.
"Today marks the launch of Pret A Temraza. It is a meeting point between ready-to-wear and haute couture; we are still holding on to the concept of a limited number of pieces. Each piece is tailored for gala dinners and cocktail parties. Meanwhile, since we are known for evening gowns, the collection also offers a diversity of grand soiree dresses, as well as a few bridal gowns," said the designer with a proud grin.
While the star-studded crowd—including prominent names such as Salma Abu Deif, Samira Saed, Amina Khalil, and Nada Moussa, among others—roamed from one room to the next, the designer was showered with praise and media interviews.
Even though each piece got its fair share of wowed sighs and admiring reviews, the bridal room occupied the centre of attention with picturesque cream interiors and two memorable gowns positioned in the middle. While the flickering of camera flashes refused to give up, the showcased clothes varied between bejewelled separates to elaborate cocktail dresses.
The minimal display allowed a closer and better look at the details, as the designer ensured vivid details, a rainbow of beaded details, and hand-made precision. According to the designer and founder of Temraza, Zamalek was a suitable choice given its proximity to a large segment of clients.
With that said, the inspiration of Temraza's debut ready-to-wear collection was none other than the brand's clients and their energised schedule. "Women of today are far more practical than before. For two years, I have been working on women-empowerment campaigns, as well as showcasing collections that advocate the Egyptian heritage and female strength. Women now flaunt a high-paced life; they want to become successful, independent women, have a remarkable career, and attend glamorous events, while maintaining a healthy house and family," said the designer.
Therefore, today's fast-paced life was the main hero and inspiration behind this particular line and by definition the very first collection. Nonetheless, the brand plans to change the inspiration from each season to the next, in order to continue offering a distinctive line aside from the well-celebrated couture.
"This collection comes with a completely different price range; pieces vary between EGP 5,000 and EGP 11,000. Meanwhile, the haute couture line remains at a relatively higher price segment," explained the designer.
With that said, both lines still target the same clientele. According to the designer, this new offering is the brand's attempt to satisfy them with more needed options. As often identified by Temraz, the Temraza woman is someone who has a great fashion conscience and does not want to blend in. Therefore, the brand is always focused on providing her with more suitable options for her everyday activities, including Temraza's exclusive beachwear line.
"The designs are by order. If someone likes a piece showcased at the store here, yet cannot find her size, she can just order it and it should be available in two weeks. We are specialised in body shaping. Accordingly, we always strive to create the perfect fit for each size," stated the designer regarding the quantities available.
Given the international fashion calendar, the designer was keen to jumpstart her spring/summer season ahead of the buying season in September. As a brand that often targets foreign buyers and markets, Temraza aimed to offer department stores two months to order their selections. Meanwhile, she is also keen on allowing her clients to be ahead of everyone else.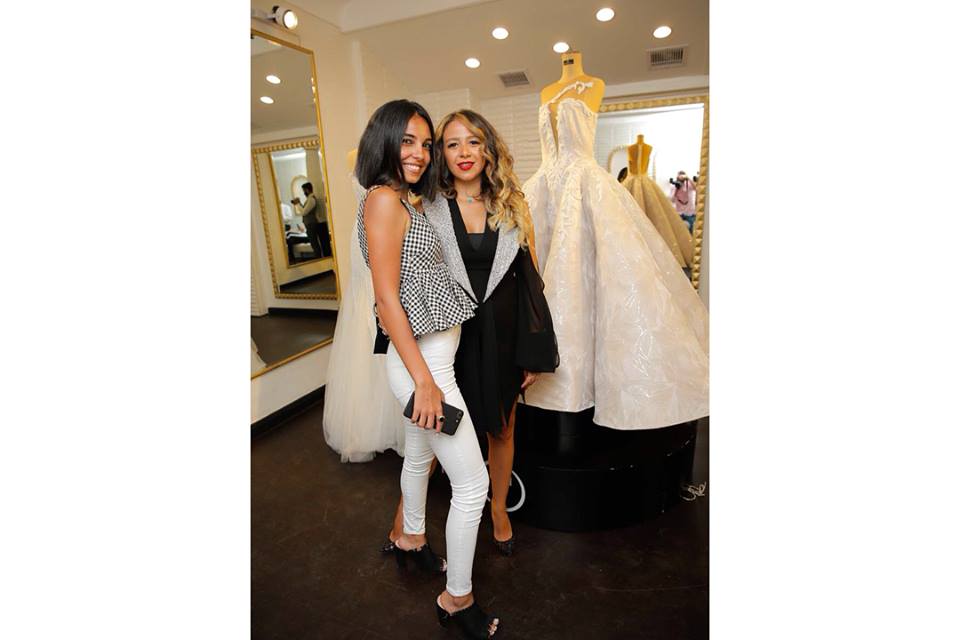 Along with the debut collection, a few autumn/winter pieces, as well as special items from the best-selling collections—Rise of the Pharaohs and the Executive—are also available for purchase at the new store.
Known for her back-to-back projects and rapid pace of expansion, the designer already has a new project in the pipeline. After being spotted numerous times on her social media, the kids' collection is already a line with a long waiting list.
"The kids' line was made especially for a prominent department store in Riyadh; it was a special order. They saw my couture pieces and asked for the same style, yet targeting a much younger clientele. Like everything else we did in Temraza, we like to launch new ideas abroad, and then bring it home. Nonetheless, our factory and kitchen remain in Egypt," concluded the designer.