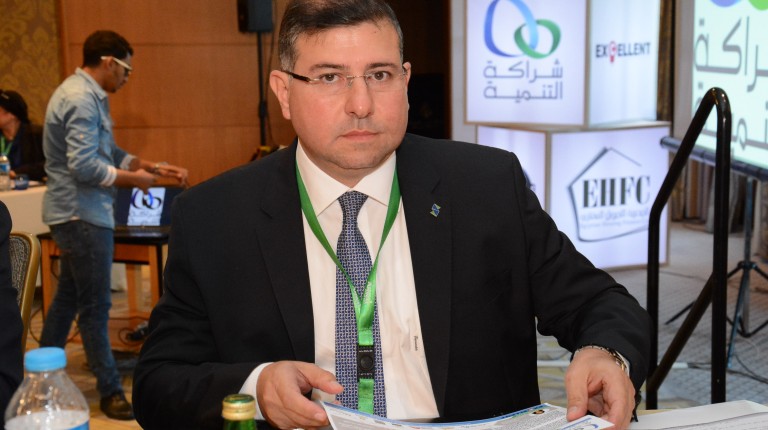 Pharos Research has maintained their "Equalweight" recommendation on Alexandria Mineral Oils Company (AMOC) at a fair value (FV) of EGP 10.504 per share.
AMOC is expected to unveil the details of its $600m project, which is likely to turn it into a "zero fuel oil" refinery, the research firm added in a recent research note.
"We believe that this project will eventually be a key trigger for AMOC's stock," Pharos noted.
AMOC's profits rose 79% y-o-y to reach around EGP 443m for the fourth quarter (Q4) of fiscal year (FY) 2017/2018, according to the research note.
Pharos said that the company's management attributed the growth in net profit to the significant year-on-year growth of EGP 96m in third-party sales, as well as an EGP 26m increase in investments from associates from their Alexandria Wax Products Company stake.
The financial indicators of AMOC had previously shown a 24% y-o-y rise in profits for the nine-month period ending March 2018, recording EGP 1.05bn from EGP 853.5m.
AMOC also revealed it was looking to generate a net profit of around EGP 707.2m in FY 2018/2019.
A separate recent report issued by Pharos Research expected Ezz Steel revenues to hit EGP 50bn in 2018, supported by higher sales in the local market.
The company's distributed dividend per share to be in the range of EGP 1.1-1.3, decreasing by 11% to 13% y-o-y in 2018.
The research firm also forecasts attributable net income to swing into positive territory in the second half of the year, securing additional funds and dividends received from Ezz Dekhila Steel, which is expected to maintain a generous payout during the year to finance its operations.
The consolidated financial statements of Ezz Steel showed that Egypt's largest steelmaker turned a profit for the first quarter of 2018, helped by an increase in sales.
Profits amounted to EGP 184.27m in Q1 2018, against a loss of EGP 492.8m in Q1 217, according to the company's statement to the Egyptian Exchange (EGX) on Wednesday.
Sales grew to EGP 12.6bn in the three-month period ending 31 March 2018, compared to EGP 8.1bn in the comparative period of 2017.
The standalone financial indicators of the Egypt-based steel manufacturer showed a loss of EGP 187.4m in Q1 2018, versus EGP 240.7m in Q1 2017.
For the full-year 2017, Ezz Steel's losses reached EGP 1.09b, compared to a profit of EGP 560.15m in the year before.
Meanwhile, a recent report issued by Acumen said that Obour Land stock's moves are inexplicable up until now, but it will target the EGP 22.78 level as long as it stays firm above the EGP 19.50 level.
Meanwhile, the total value of international merger and acquisition (M&A) transactions jumped 59% y-o-y in the first six months of 2018, whereas their volume tumbled 12%, a new report by Baker McKenzie showed.
The sum of M&A deals was $2.5tn, during H1 2018, compared to the year-ago period, the report added.
Year-on-year, the value of US deals levelled up 51% to $419bn, while China's inbound M&A transactions hit $33bn and outbound ones reached $75.9bn.
"In the United Kingdom, cross-border and domestic deal values spiked by a staggering 130% and 96% respectively, as the country explores investments abroad in the wake of Brexit developments," Baker McKenzie said.
In the Middle East region, the value of M&A deals surged 62% to $25.4bn in H1 2018 from $15.7bn in the corresponding period of 2017, while their volume remained unchanged.
The UAE alone made up 65% of inbound and outbound M&A deals in the Middle East during the first six months of 2018.
"The UAE was the most attractive target country to overseas investors in H1-18, with a total of 34 inbound deals valued at $6.6bn," the report showed.
The energy and power sector was seen as "the most attractive target sector" for inbound investment in the Middle East both in terms of value and volume and value in H1 2018. The sector witnessed 15 deals worth a combined value of $7.4bn during the period.
"We continue to see healthy investor appetite and deployment of capital into the Middle East, particularly in the UAE with its strong underlying economic fundamentals and openness to foreign investment," said Will Seivewright, corporate M&A partner at UAE-based Baker McKenzie Habib Al Mulla.
Other reports from the market included Eastern Co denial of any ties with the ailing private equity firm The Abraaj Group.
The UAE's public prosecutor office issued warrants against Abraaj's founder Arif Naqvi and one of his partners for issuing a $48m cheque without sufficient funds, according to documents reviewed by the Wall Street Journal (WSJ).
Abraaj's crisis started when a group of investors said that the private equity firm misused their money in a $1bn healthcare fund.
Abraaj had signed an agreement to sell some of its key funds in Latin America, Sub-Saharan Africa, North Africa, and Turkey to the US-based Colony Capital as part of the court-supervised restructuring.