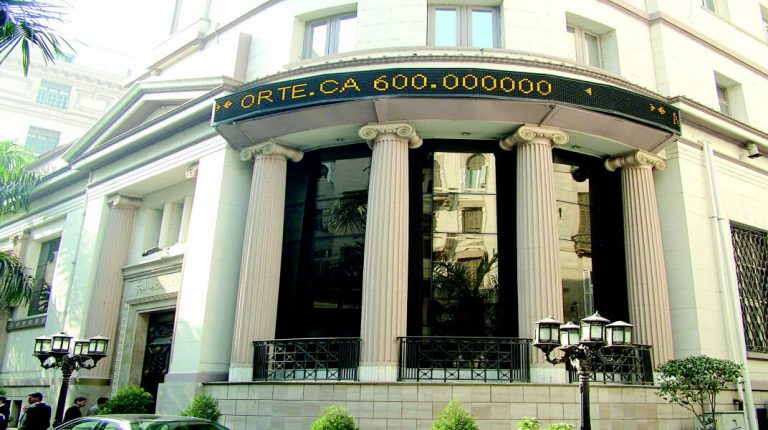 Chairperson of the National Bank of Egypt (NBE), Hisham Okasha, and director for neighbouring countries at the European Investment Bank (EIB), Flavia Palanza, signed a financing agreement worth €375m.
According to Okasha, the agreement aims at financing small and medium enterprises (SMEs) in Egypt, which is one of the priorities of the Central Bank of Egypt (CBE), whereby the NBE gives SMEs great importance in line with the state's plan to encourage this category of projects, which creates thousands of jobs and pushes growth forward.
The signing of the agreement was attended by Ghada El Bialy, CEO of Treasury, Foreign Relations, and International Financial Services, and Hesham Elsafty, group head of Foreign Relations and International Financial Services, along with a number of the NBE and EIB officials.
Okasha added that the signing of the agreement is a confirmation of the excellence and leadership of the NBE in the field of financing projects, especially small and medium enterprises, and investment in the bank's relationship with the international financial institutions, especially the EIB.
He said that the agreement reflects the confidence of the EIB in the NBE in particular, and in the Egyptian economy in general, noting that the policies pursued by the National Bank of Egypt are always seeking to support the private sector, which focuses on the financing of small and medium enterprises.
Okasha revealed that the bank's total SMEs finance portfolio has reached about EGP 44bn by the end of June 2018.
For her part, Palanza expressed pleasure to sign a new agreement with the NBE, which has a long-term partnership with the EIB, noting that the agreement will help provide the necessary funding to contribute to the development of the private sector in different governorates of Egypt, along with empowering women by providing their funding needs.