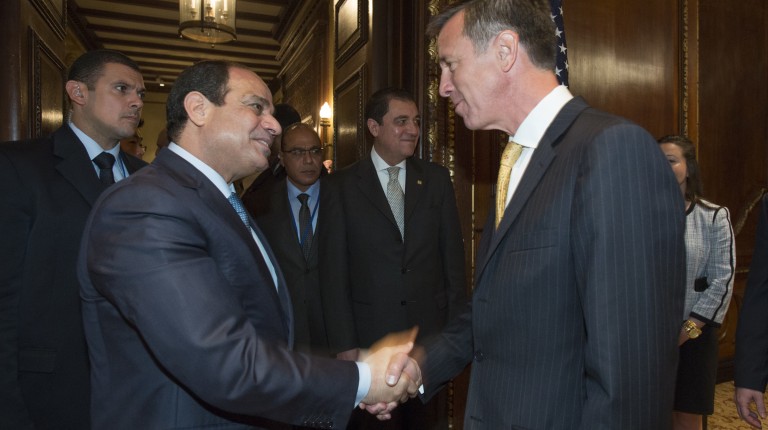 Vice president for the African Region at the World Bank Group, Hafez Ghanem, said that the World Bank (WB) annually invests about $17bn in the region, adding that projects' portfolio is worth $60bn in Sub-Saharan African countries.
Ghanem told Daily News Egypt on the side-lines on the 2018 African Caucus annual meetings, on Sunday, that economic growth in Africa reaches 3%. However, there is potential to accelerate growth, noting, "there are many opportunities to grow fast and we need to grow more."
He recommended that African countries heavily invest in three main sectors which are infrastructure, energy, and information and communication technology, affirming the importance of human capital development, education sector, and enhancing the regulatory framework.
Prior to Ghanem's appointment as vice president for Africa in early July 2018, he served as vice president of the WB for the Middle East and North Africa from 2015 to 2018. 
The two day's 2018 African Caucus's annual meetings ended on Monday in the presence of 40 countries' representatives, the event is organised under the patronage of the Egyptian Prime Minister, Mostafa Madbouly, by Ministries of Investment and International Cooperation and Finance, in collaboration with Central Bank of Egypt.
Minister on investment and international cooperation, Sahar Nasr and Finance Minister Mohamed Moeit co-chaired the 2018 African Caucus's annual meetings while another four ministers attended the meetings including Minister of Environment Yasmine Fouad, Minister of Health Hala Zaid, Minister of Tourism Rania Mashaat, Minister of Trade and Industry Amr Nassar.