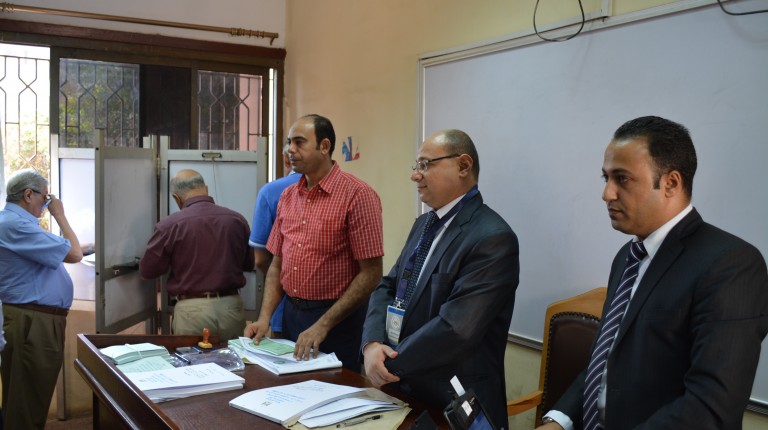 Minister of Trade and Industry Amr Nassar discussed with Singapore Ambassador to Egypt Premjith Sadasivan about promoting economic cooperation between Egypt and Singapore and encouraging partnerships between the private sectors in both countries.
The discussion included the possibilities of increasing the rates of trade between the two countries in general and Egyptian exports to the Singapore market in particular, besides discussing a number of common economic issues.
Nassar pointed out that there are huge investment opportunities for the Singaporean business community in the Egyptian market in various fields, including the industrial, agricultural, and service sectors.
The minister noted that there are a number of successful Singaporean investment projects in the Egyptian market in the fields of agriculture, logistics, food products, and water desalination.
Nassar pointed out the importance of expanding the volume of trade exchange between the two sides, especially as the current rates do not live up to the level of the distinguished bilateral relations between the two countries and do not reflect the huge potential of the Egyptian and Singaporean economies.
He added that the volume of trade exchange amounted to about $220m in 2017, pointing out that the most important items of Egyptian exports to Singapore last year included chemical products, fertilisers, agricultural crops, and food industries, and also included the most important items of imports of engineering, electronic goods, and building materials.
Moreover, he explained that Egypt is keen to benefit from the Singaporean industrial expertise through the transfer of advanced industrial technologies to the Egyptian industry.
He called on Singaporean companies to exploit investment opportunities available in the various economic sectors and benefit from the incentives and facilities provided by the Egyptian government in these sectors.
For his part, Sadasivan stressed the keenness of his country to enhance joint economic cooperation with Egypt during the coming period.
Sadasivan pointed out the possibility of benefiting from the great Singaporean experiences in the field of integrated industrial cities, where his company established eight industrial cities, including four industrial cities in China, two cities in Vietnam, and two cities in Indonesia.
He pointed out that there are a number of success stories for Singaporean investment in Egypt, which encourages many Singaporean investors to be present in the Egyptian market, during the coming period, especially in light of the successful measures taken by Egypt in its economic reform programme, which made Egypt an important investment destination for regional and international investment.