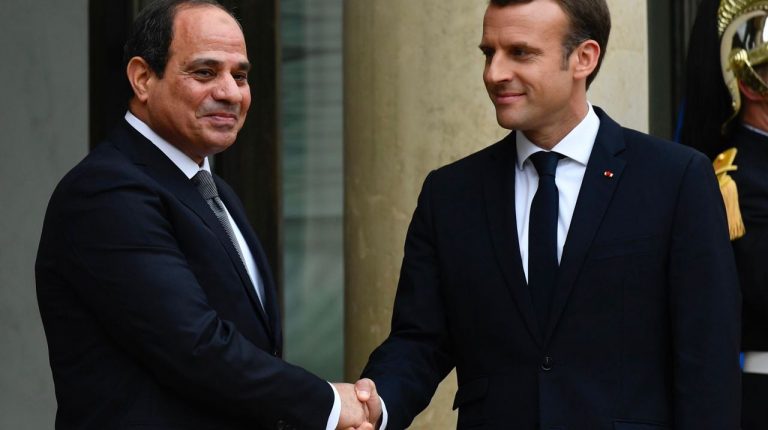 President Abdel Fattah Al-Sisi expressed during a phone call with French President Emmanuel Macron on Thursday Egypt's keenness on upgrading the Egyptian-French relations in all fields and deepening collaboration between the two nations.
The French president asserted the importance of continuing the coordination and consultation between Egypt and France towards a number of regional and international issues with common interest, according to a statement issued by Egypt's presidency spokesperson Bassam Rady.
The two leaders discussed the recent crises in the region especially the Libyan crisis, and they agreed on the importance of boosting the settlement efforts to reach a political settlement in Libya.
On Syria, the two leaders asserted that the political turmoil should be solved by the Syrian people.