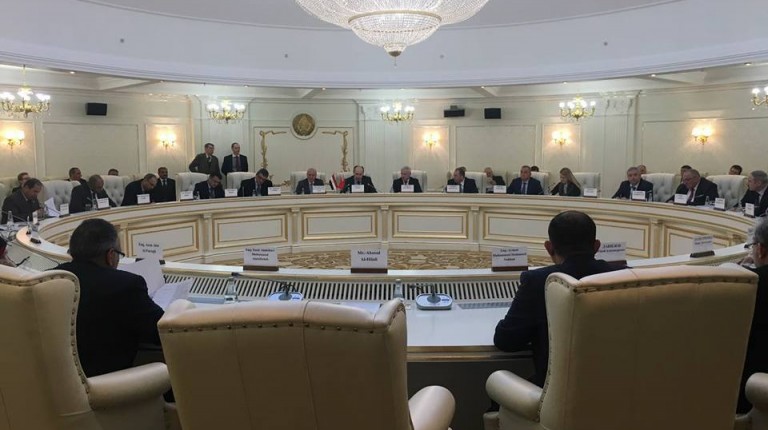 The United Nations condemned on Friday the Saudi-led coalition raids on Yemen which resulted in killing at least 26 children and four women in the airstrike on Thursday in a rebel-held area in north western Yemen while they were fleeing the attacks on Hudaydah.
The United Nations (UN) humanitarian chief Mark Lowcock, and the head of the UN Children's Fund (UNICEF), Henrietta Fore, have condemned the "deadly air strike."
Since March 2015, Saudi Arabia announced the formation of the Coalition for Supporting Legitimacy in Yemen following the Ansar Allah group, "Houthi," backed by Iran, seized control of the Yemeni capital Sanaa in September 2014.
"This is the second time in two weeks that an airstrike by the Saudi-led Coalition has resulted in dozens of civilian casualties," said Lowcock, adding that "an additional air strike in Al Durayhimi on Thursday resulted in the death of four children."
Lowcock called for an impartial, independent and prompt investigation into these most recent incidents. "I am also deeply concerned by the proximity of attacks to humanitarian sites, including health facilities and water and sanitation infrastructure," he said, adding that "the UN and its partners are doing all they can to reach people with assistance."
He also highlighted the need for improved humanitarian access and for conflict-affected civilians to have the ability to voluntarily flee the fighting to access humanitarian assistance too, according to the statement.
The UN Office for the Coordination of Humanitarian Affairs (OCHA) said that Yemen is the world's largest humanitarian operation as three in four Yemenis need aid. The conflict in Yemen resulted in the killing of over 100,000 civilians and the wounding of hundreds of thousands. It also a humanitarian crisis in the poor country as well as a medical issue.
Besides Saudi Arabia, the coalition includes the United Arab Emirates, Jordan, Bahrain, Pakistan, Djibouti, Sudan, the Senegal, Kuwait, Morocco, Malaysia, and Egypt, as well as the internationally recognised government of Yemen.