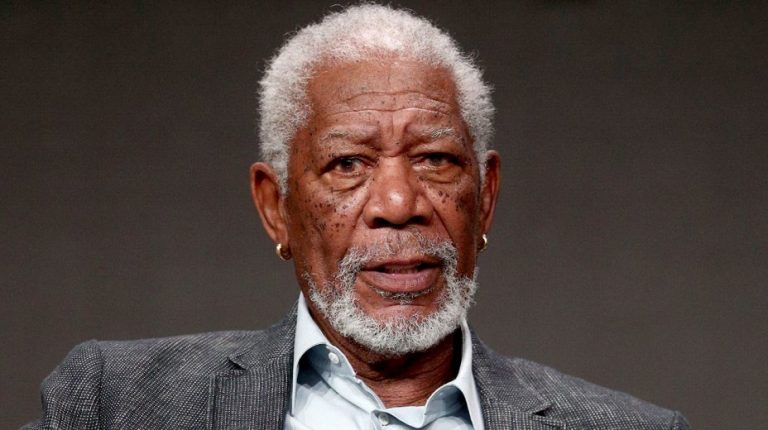 Academy Award winning actor Morgan Freeman is one of the most recognisable figures in American cinema. His works are among the most critically and commercially successful films of all time. He ranks second among worldwide top-grossing actors of all time, and his films earned over $4 billion in cumulative ticket sales.
After beginning his acting career on the off-Broadway stage productions of The Niggerlovers and the all African-American production of Hello Dolly, Freeman segued into television. Many people grew up watching him on the long-running Children's Television Workshop classic The Electric Company (1971-1977), where he played the ironic Easy Reader among several recurring characters. Looking for his next challenge, he set his sights on both Broadway and the silver screen simultaneously and quickly began to fill his resume with memorable performances. In 1978 he won a Drama Desk Award for his role as Zeke in The Mighty Gents. He also received a Tony Nomination for Best Performance by a Featured Actor. His stage work continued to earn him accolades and awards, including the Obie Awards in 1980, 1984 and 1987, and a second Drama Desk Nomination in 1987 for the role of Hoke Colburn, which he created for the Alfred Uhry play Driving Miss Daisy and reprised in the 1989 movie of the same name.
Freeman received an Academy Award nomination in 1987 for Best Supporting Actor for Street Smart by Jerry Schatzberg. In 1990 he received the Best Actor award for his performance in Driving Miss Daisy by Bruce Beresford,  and in 1994 he won the Best Actor award for The Shawshank Redemption by Frank Darabont and in 2010 the Best Actor for Invictus by Clint Eastwood. In 2000, he received the coveted Kennedy Centre Honour for his distinguished acting, and was honoured with the Hollywood Actor Award from the Hollywood Film Festival. He won the 2005 Best Supporting Actor Academy Award for his role in Million Dollar Baby by Clint Eastwood.
In 2010, Freeman won the National Board of Review Award for Best Actor for his performance as Nelson Mandela in the acclaimed film Invictus. In addition to his Academy Award nomination for Best Actor, he also received a Golden Globe nomination and a Broadcast Critics Association nomination. The picture was produced by Revelations Entertainment, the company he co-founded in 1996 with Lori McCreary with a mission to produce films that reveal truth. Since its inception, Revelations continued to be the frontrunner in the field of digital technology. Revelations' features include the Kevin Hooks' TV movie Mutiny (1999), Stephen Hopkins' Under Suspicion (2000), Lee Tamahori's Along Came a Spider (2001), Ed Solomon's Levity (2003), Brad Silberling's 10 Items or Less (2006), Robert Benton's Feast of Love (2007), Peter Hewitt's Maiden Heist (2009), Mimi Leder's Thick as Thieves (2009), Rob Reiner's The Magic of Belle Isle (2012), Richard Loncraine's 5 Flights Up (2014), presented in Deauville, and the Peabody Award winning ESPN 30 For 30 documentary series (2009-2018), The 16th Man (2010). Through Revelations Entertainment, Freeman is an executive producer on the CBS series Madam Secretary (2014-2018) starring Téa Leoni in the leading part. Freeman hosts and is an executive producer for the Emmy-nominated series Through the Wormhole with Morgan Freeman (2016-2017) aired on Discovery's Science Channel.
He was honoured with the Cecil B. DeMille Award at the 2011 Golden Globe Awards and received that same year the 39th AFI Lifetime Achievement Award.
In his spare time, Freeman loves the freedom of both sea and sky. He is a long-time sailor and has earned a private pilot's license. He also has a love for the blues and seeks to keep it in the forefront through his Ground Zero club in Clarksville, Mississippi, the birthplace of the blues. In 1973 he co-founded the Frank Silvera Writers' Workshop.