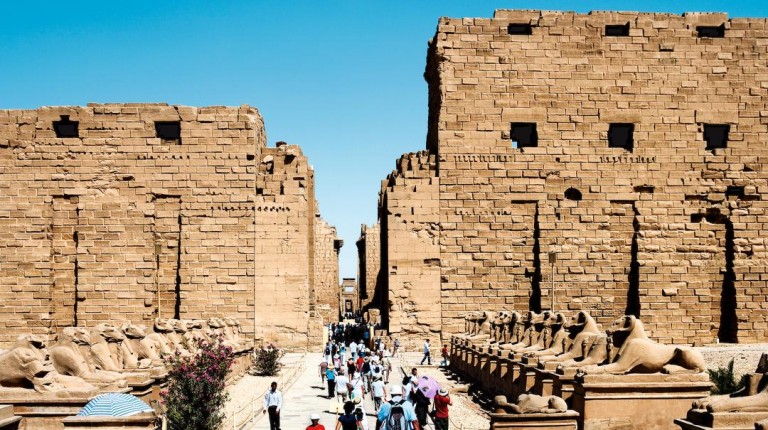 The General Authority for Tourism Development is preparing to participate in the World Travel Market (WTM) tourism exhibition, that will be held in London from 5 to 7 November.
The Authority contacted the Egyptian Travel Agents Association (ETAA) and sent a letter explaining in it the cost of participation, the date of the conference, the payment, and the date of registration.
According to this letter that Daily News Egypt obtained a copy of, the cost of participation in the exhibition is €1350 and the deadline for payment is 5 September.
An official in the General Authority for Tourism Development said that the authority has an ambitious plan for Egypt's participation in the WTM exhibition this year, which is considered as one of the world's most important tourism fairs, as well as the annual ITB Berlin exhibition which is going to be held in March.

"The London fair is important for increasing winter reservations for Egypt during the next season until February 2019, while the Berlin exhibition is important for summer bookings," the official said.
He added that British tourism was ranked second after Russian tourism in Egypt before the revolution in 2011.
Notably, the number of tourists coming to Egypt during the first half (H1) of this year reached 5 million tourists, achieving revenues worth $4.8bn, a growth of 77% compared to the same period last year.

The British government has been imposing a travel ban on its citizens to the city of Sharm el-Sheikh since the beginning of November 2015 following the crash of the Russian plane in the Sinai and the death of all its passengers.
Meanwhile, the number of British tourists who visited Egypt since the beginning of last year and until the end of November was 289,000 tourists, an increase of about 37% over the same period last year.
For his part, the former chairperson of the Egyptian Tourism Federation, Elhamy El-Zayat said that
that British tourism is important for Egypt, especially, for tourism in Sharm El-Sheikh region.

El-Zayat added that the British market is a major market for Egyptian tourism, and is not limited to beach tourism only, although it represents the largest part of it, but British tourists have a percentage of interest in cultural tourism in southern Egypt.