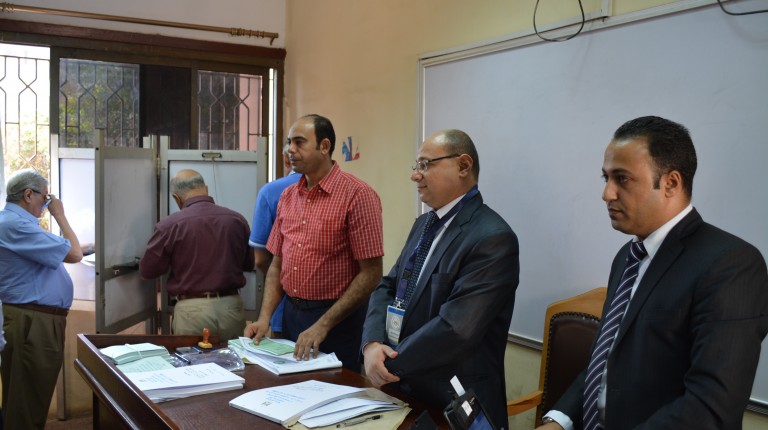 Egypt is relying less on external funding compared to other countries, said senior resident representative of Egypt at the International Monetary Fund (IMF), Reza Baqir, on Tuesday over his participation at the two-day Euromoney Egypt 2018 conference,
 "The rise of protectionism by the United States (US) started an additional concern that will affect every country. Countries with strong fundamental roofs like Egypt will be less affected as it is less reliant on external funding," mentioned Baqir.
The fund has three main activities in Egypt, which are supporting authorities to implement the reform programme, mentioned Baqir, adding "this a big loan for us at $12bn, and supporting the authorities is one of our key roles."
Baqir noted that the IMF is involved in technical assistance activities, which are related to dispatching experts in the areas of taxation and expenditure, noting that the third pillar of main activities is engaging in dialogues, such as the IMF's participation in the Euromoney Egypt 2018 conference.
"We are very strongly trying to help the government to create jobs, which is one of the highest priorities of the government," said Baqir, noting that Egypt has a young dynamic population but it still needs jobs.
"My sense is that with development of microeconomic stability Egypt will have more domestic investment," noted Baqir, affirming the importance of the allocation of industrial lands' issues.
Egypt is less affected than others by the global crisis, said Baqir, noting "there are some global challenges which we have nothing to do with. However, countries with better fundamental roofs are affected less by the crisis."
For his part, programme leader at the World Bank (WB), Ashish Khanna, said that the WB believes that Egypt's external debt is relativity low agreeing with the IMF's view as it reaches only 60% of gross domestic product (GDP), adding that there are less global financial crisis' effects on Egypt.
Additionally, Khanna noted that foreign direct investments (FDIs) figures in Egypt are concentrated in oil, gas, and energy sectors, adding that Egypt pays attention toward improving transparency and the legal environment.
"The FDI does not happen in isolation, but it always comes in the shape of partnership of foreign and local investors," said Khanna, adding that the big challenge is to move to other infrastructure sectors and small and medium enterprises (SMEs).
Khanna said his institution works closely with other international financial institutions to support private sector activities, eliminate poverty, and increase share prosperity.
"We work more on creating jobs, a very long programme in social protection," noted Khanna
Namely, 16% of Egypt's GDP is externally reliant and over $15bn are planned for many sectors, said Khanna, adding that focusing on productivity will achieve better economic outcomes.
The WB helps the Egyptian government to improve the business climate and its laws to achieve the plans, which aim to have Egypt's become an energy hub, improve its fundamental environment and transparency, then the International Finance Corporation, which is a WB member, gets involved with the private sector despite the risks, noted Khanna.
"I believe that if we can work together, Egypt has a huge potential," said Khanna, noting that Egypt should create pipeline projects for the private sector and further affirmed that it ought to create more private sector projects, in order to offer more jobs.