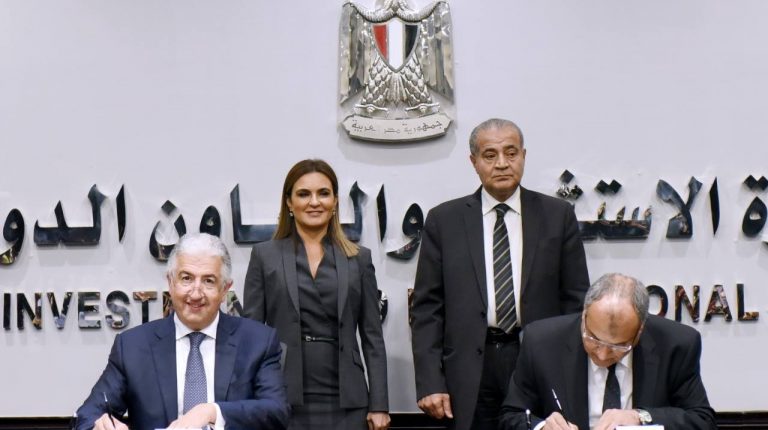 Minister of Investment and International Cooperation Sahar Nasr and Minister of Supply Ali Moselhi sign an agreement with the International Islamic Trade Finance Corporation to support subsidy goods with $1bn.
Nasr said that the agreement is part of the implementation of the directives of President Abdel Fattah Al-Sisi to support the provision of basic commodities to 67 million citizens.
This agreement comes in the framework of the agreement with the Islamic Trade Corporation with value of $3bn to support subsidy goods, Nasr noted.