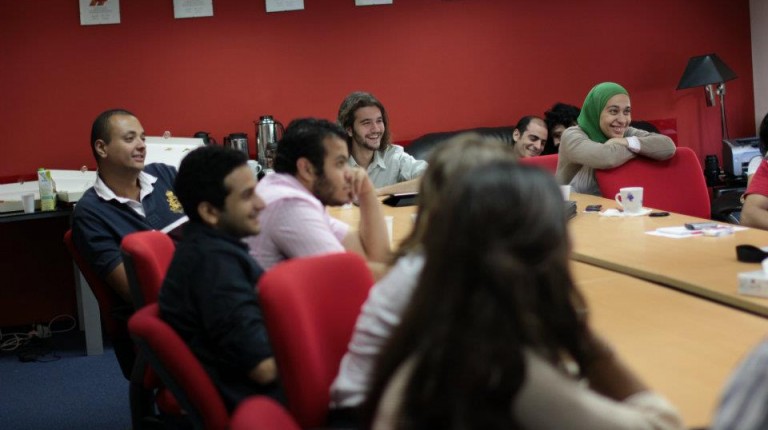 Brickzey Property Management contracted with El Eman for Trade and Construction company to market IL Mondo project exclusively during a press conference held on Sunday.
IL Monda project is being built on a 4 feddans in Sixth of October City, next to Mountain View, October Plaza, and Grand Heights projects, according to Ahmed Selim, chairperson of Brickzey.
Selim noted that the project includes about 100 residential units, ranging from 165 sqm to 300 sqm at a price of EGP 9,000 per meter, in addition to a commercial mall including 36 shops and an entertainment area with expected sales to exceed EGP 300m.
Moreover, the company aims to complete the sales of IL Mondo project within three months, in light of the great experience that Brickzey has in marketing projects in Sixth of October city, he explained.
For his part, Mohamed Mandy, member of the board of directors and general manager of El Eman for Trade and Construction, said that the company started its activity in Cairo by developing IL Mondo project and developed about 40% of the project's construction, before launching it for sale to confirm the credibility of the company and prove its strong financial position.
El Eman company is one of the largest contracting companies in Alexandria, which has been operating for 30 years. It has carried out a number of projects, including the famous Kasr El Elysee buildings and Stanley View Tower (known by the name of Pablo Stanley).
Regarding the business of Cairo Capital Development Company, Selim noted that the company is preparing to launch first phase of Infinity project next month and plans to develop a portfolio of projects in new cities in west Cairo in the coming period.
Selim told Daily News Egypt that the coming period is witnessing the launch of a series of distinguished projects that provide a new thought in the real estate market, starting with Infinity project, which is a qualitative leap for high quality housing, safe investment, and higher profitability.
Infinity project comprises 300 hotel serviced units near the Grand Egyptian Museum (GEM). The company has assigned a global engineering office for the project's consulting. The project is exclusively marketed by Brickzey Project Management Company, the sister company of Cairo Capital.
Moreover, Selim explained that the area surrounding the GEM is the starting point for a number of large real estate projects that will lead the government to develop and re-plan the area to suit its historic location. Besides, operating an airport in Sixth of October city will attract tourist delegations to the region and re-operate hotels surrounding Giza Pyramids and the GEM.
He pointed out that Cairo Capital is developing a number of residential projects in Sixth of October city, including Primavera, which includes 400 residential units with areas ranging from 90 to 180 sqm in Hadayek October.
He noted that all the project's units are sold out and the company began the construction phase, adding that the company's plan includes expanding the development of projects in the cities of West Cairo, particularly Sheikh Zayed expansions and Hadayek October, especially, with the Ministry of Housing's interest to expand and announce large projects, as well as, provide a wide range of services and road network.
Brickzey Property Management has marketed about 1,000 units for other developers in Hadayek October, since the beginning of 2018, according to Selim.
Selim noted that Brickzey has achieved sales up to EGP 2bn since the beginning of the year and aims to achieve sales of over EGP 4bn, during the current year, through marketing a number of new projects, as well as, projects are being developed by Cairo Capital.
Brickzey started its activity five years ago in real estate marketing and added consulting and project management services to its activities. Furthermore, the company established Cairo Capital Development in the current year as a sister company to stand as projects development arm.
Selim said that Cairo Capital is announcing a project in Sheikh Zayed this month, which will be constructed on 22 feddans and includes 110 residential villas. Additionally, he expected sales of EGP 600m. Project construction works will begin this year.
"The company is negotiating to buy land in Ain Sokhna through the acquisition of the owner company of the land to establish a hotel tourism project in light of the large demand for the region throughout the year and sale are not related only to summer season," Selim pointed out, adding, "Cairo Capital relies on self-financing to implement its projects as well as proceeds from sales. Bank borrowing is not included in residential projects, but can be used in hotel projects, which require large liquidity injections in the construction stages before obtaining returns from the project after its operation."
He explained that real estate market has maintained regular sales since the beginning of the year, which has seen high activity since the beginning of the summer months and continued at the same rate in light of fears of further expected price increases during the coming period.
Real estate companies raised their prices after the decision to partial cut in fuel subsidy, projecting that market may witness more price hikes before the end of the year, which vary from one project to another according to the construction rates and marketing ratios, ranging between 10 and 20%, Selim noted.
He stressed that real estate investment is still a safe haven for customers, especially, with the purchase from credible companies.
Meanwhile, customers prefer compound projects even with small units that enjoy a variety of services and a higher degree of insurance, in return for a declining demand for separate buildings in new cities, Selim elaborated, adding, the reduction of companies to units' space aims to attract new segments of customers to their projects, increasing sales rates and completion of development. Demand is increasing on medium-sized units.
Furtherly, he mentioned that payment periods set by companies are usually linked to delivery dates in cases where delivery is within two years, payment period does not exceed five years and exceed eight years for companies that deliver after four years, to maintain the proportion of cash flow of the value of the unit before the completion of implementation.
He clarified that the multiplicity of new offerings during the current year raises competition between real estate companies, noting that his company focuses on its projects to provide an appropriate architectural design with affordable price and payment systems.
The company is waiting for a new offering by the government for lands in New El Alamein to study and compete, in accordance with the company's plan, especially, that the city represents a qualitative leap in the thinking of developing projects in the North Coast, he revealed.
As per the New Administrative Capital, he said that it witnesses a great demand by large real estate developers, in light of the big breakthrough in developing the project's infrastructure.