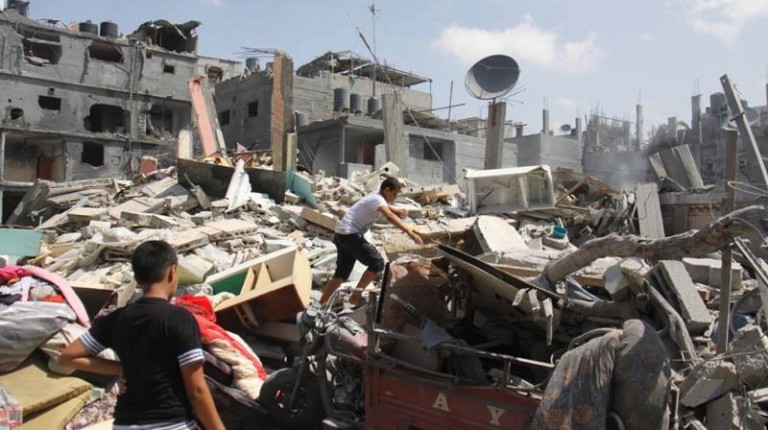 Security forces have extended their presence in Minya days after a sectarian violence took place leading to the arrest of several people after they were accused of attacking Coptic individuals and properties, according to local media reports.
Meanwhile MPs and Church officials have been reported to refuse what is known as customary reconciliation sessions, asserting that legal action should be taken against the perpetrators. Coptic Orthodox Bishop Anba Macarius said in a statement that "we are with the rule of law and the president" calling upon officials not "to waste the rights of the Copts."
Meanwhile Parliament Member Sherif Nady he refuses the customary reconciliation sessions and is working to "achieve the rule of law," according to Al-Masry Al-Youm newspaper.
Last week 19 suspects were detained on assault charges in Minya, and the prosecution has renewed their detention.
Such assaults are common across Egyptian governorates, but in most cases, no legal action is taken, but rather, customary reconciliation sessions between representatives of the Muslim and Coptic communities are held, especially in rural villages.
Citing restrictions on the construction and renovation of churches, many Coptic citizens have become used to gathering at church-affiliated "associations" and houses to perform their prayers. They have repeatedly come under attack by Muslim extremists.
According to a report issued by the Egyptian Initiative for Personal Rights (EIPR) in 2017, there were at least 20 incidents of sectarian tensions and assaults related to the performance of religious rituals between September 2016 and October 2017.
Copts have been targeted by militants in a series of attacks in December 2016 leaving more than 100 dead and scores wounded. The Islamic State militant group has vowed to keep making Coptic Christians a main target of their attacks.