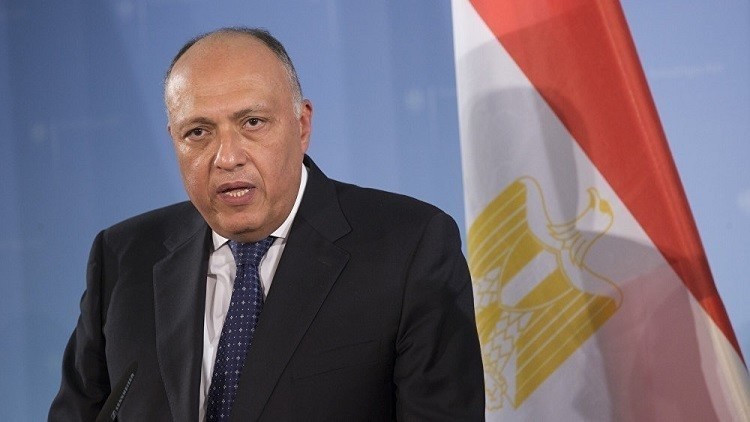 Egypt, Greece, and Cyprus foreign ministers have held a tripartite meeting in Cairo to address upcoming joint projects including EuroAfrica and enhance joint cooperation in other fields.
Sameh Shoukry received on Friday his Greek and Cyprus counterparts, Nikos Kotzias and Nikos Christodoulidis in preparation for an upcoming tripartite summit in Greece expected to be held this year.
According to Egypt' Foreign Ministry statement, the three ministers addressed the progress in implementing joint projects including EuroAfrica Interconnector project, as well as cooperation in fields of energy, information technology, and olive cultivation.
Furthermore, Shoukry stressed that Egypt is also keen on bolstering strategic relations with Athens and Nicosia.
EuroAfrica is an interconnector between Greek, Cypriot, and Egypt power grids through a submarine power cable.
The EuroAfrica creates an energy bridge between Africa and Europe with a total length of the interconnector being approximately 1648 km and creates a reliable alternative corridor for transferring electricity to Europe.
On the other hand, Kotzias and Christodoulidis met with Israeli Prime Minister Benjamin Netanyahu on Thursday in Israel. The three discussed a joint Israel-Cyprus-Greece East-Med gas pipeline to export gas to Europe, Financial Mirror reported on Friday.
The 2,000 km gas pipeline is expected to cost over $7bn and will take years to be build. It will cross from Israel and Cyprus to Greece and Italy in deep waters, and it will carry gas from recently discovered deposits in the eastern Mediterranean.
In November last year, Egypt and Cyprus agreed to begin talks on a natural gas pipeline connecting the two countries.
The gas pipe will make use of an existing pipeline system from depleted Egyptian gas fields to liquefaction plants at Idku and Damietta according to Xinhua news agency.