Amid successive US moves biasedly sustaining Israel—the recognition of Jerusalem as its capital and moving its embassy there – helping it bypass accountability for crimes committed under occupation and increasing pressure on Palestinians, some continue to challenge support to Israel despite criticism in the Arab world that the cause has taken a backseat.
The Boycott Divestment and Sanctions Movement (BDS), which identifies itself as a "movement works to end international support for Israel's oppression of Palestinians and pressure Israel to comply with international law," is one of those activists' groups. It recently led a campaign successfully impacting artists across the globe to boycott Israel.
In a letter published on 9 September by The Guardian, over 140 artists signed a letter threatening to boycott the popular Eurovision song contest of 2019 if hosted in Israel, citing "grave, decades-old violations of Palestinian human right.
The letter specifically referred to the Israeli military's killing of at least 62 unarmed Palestinian protesters during the Great March of Return demonstrations and called on the European Broadcasting Union to move the concert to "another country with a better human rights record."
Israeli authorities have pressured the BDS supporters by denying them entry or asking them to leave, including Human Rights Watch's Omar Shakir.
Aside from formalities, the BDS movement has already launched its campaign to boycott Eurovision regardless of whether it is hosted in Tel Aviv or Jerusalem, arguing it is part of Israel's strategy to whitewash and distract attention away from its war crimes against Palestinians.
"Israel effectively declared itself an apartheid state by adopting the Jewish Nation-State Law. Palestinian citizens are now constitutionally denied equal rights. Holding Eurovision 2019 in Israel whitewashes apartheid," the BDS claims.
In another move, at least 19 artists withdrew from Israel's Meteor Festival held on 6, 7, and 8 September in Israel.
On 24 August, the Meteor team issued a statement accusing the BDS of "insanely" politicising their event. "The location of the festival is non-controversial. A private land chosen specifically as we have intended, from the start, to create as inclusive a setting as possible," it read.
For its part, the BDS posted the following on its Facebook page on 12 September: "We thank the musicians, DJs, and producers from around the world who withdrew. Artists are increasingly refusing to allow Israel to use art to cover up its grave violations of Palestinian human rights."
BDS pushes for one cultural boycott after the other
The recent wave of artists' boycott included top artists, most notably American singer and songwriter Lana Del Rey. The move stood more clearly as a boycott from previous performance cancellations in Israel.
Some of the world's top artists cancelling performances in Israel or denying news that they would go were often celebrated by the BDS and supporters despite that solidarity with Palestine was not always cited by the celebrities as reasons. But the movement has been keen on addressing artists whenever such news appeared.
Stanley Cohen, lawyer and anti-Zionist activist, explained the point in a 2016 interview with Al-Jazeera: "Once someone signs a contract, they then too often have the excuse that they cannot step out because of financial injuries to family or friends. You don't want to wait until the ink has dried."
In May, news that Columbian singer from Lebanese origins Shakira were confirmed to be false by American events promoter Live Nation. Still, the singer faced pressure from the BDS and online campaign urging her not to go.
In October 2016, Beyoncé's representatives cancelled two concerts scheduled to take place in Israel. Two years earlier, they had also denied she was going there following announcements by the Israeli media.
While no boycotting reasons were clearly stated in both instances, it is largely believed that the singer's refrainment could have been pressured by the BDS movement. The movement listed it among it 2016 achievements despite admitting it may have not been related to responding to appeals.
Back in 2012, soul legend Stevie Wonders pulled out of a concert raising money for the Friends of the Israel Defence Forces, the BBC reported, quoting his statement: "I am and have always been against war, any war, anywhere. Given the current and very delicate situation in the Middle East, and with a heart that has always cried out for world unity, I will not be performing."
Not only music, but sports too was another cultural tool of making a statement. In June, Argentina's national football team cancelled a World Cup friendly match with Israel supposed to be held in Jerusalem, describing the move as the "right thing to do."
"There is nothing 'friendly' about military occupation and apartheid," the BDS movement had said while calling on the team to cancel.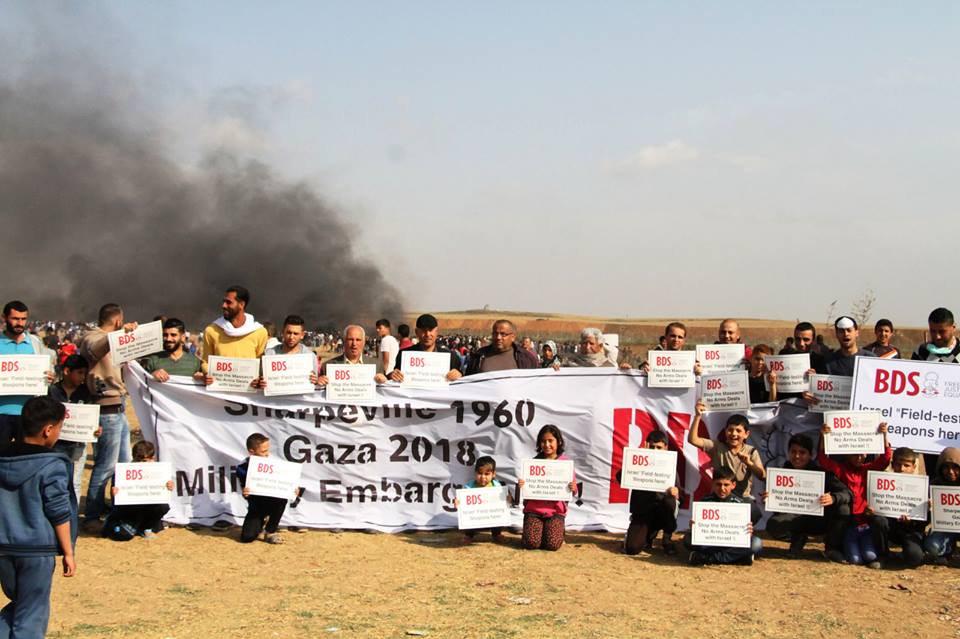 BDS acts to Israel's distress
Those different forms of boycotting, some of which a result of the BDS campaigns, came to Israel's distress, sparking internal criticism.
Israeli Prime Minister Benjamin Netanyahu had called Argentina's president following the team's cancellation but was Mauricio Macri reportedly told him that "there was nothing that I could do," Israel's Army Radio reported.
Israel's Defence Minister Avigdor Lieberman tweeted said it was "too bad" Argentina's footballers did not "withstand the pressure of the Israeli-hating inciters. We will not yield before a pack of anti-Semitic terrorist supporters," he tweeted, and on one instance suggested football star Lionel Messi needed that warm-up game when the latter missed a World Cup penalty.
"The Day the Music Died: Will BDS Bring Tel Aviv's Club Scene to a Standstill?" read a Haaretz's headline on 7 September. "We may be reaching the day when the boycott movement bursts the escapist bubble of Israel's nightlife," it said.
The article criticised Del Rey and others' decisions arguing that Israeli nightlife scene has "no room for politics," and that British or American artists who cancelled are leftist "people who see cooperation with Israel as collaboration with Trump and Britain's Conservative government."
Generally, Israeli media reactions have been largely based on pointing which artists who opted for a boycott have previously been to Tel Aviv before, including Shakira and other DJs, or often emphasising the fact that many did not cite "politically motivated reasons".
But with the pressure holding still, the BDS has impacted the Palestinian-Israeli debate using culture and corporate social responsibility. A StopBDS online website has stated that The BDS movement is rapidly spreading on campuses and communities, representing a looming threat to Israel and its supporters.
According to former Israeli deputy national security advisor Chuck Freilicha in a February article published in the Times of Israel, Israel is using the wrong approach in facing the BDS and failing to understand that Israel itself is the source of its bad image.
"Fifty years of efforts have failed to convince the international community of the merits of the settlement policy, which it considers counterproductive, first and foremost, to Israel's own interest in maintaining its Jewish and democratic character and in achieving peace," he wrote.
"No matter how much Israel invests in the battle against the BDS and delegitimization, it will not be able to change the international image that Israel has come to bear the primary responsibility for the diplomatic impasse," he added.
According to BDS, its campaigns were a key factor behind a 46% drop in foreign direct investment into Israel in 2014 compared to 2013, in statistics provided by a UN report. The World Bank also attributed a 24% drop in Palestinian imports from Israel to boycott. Reports by the Israeli government and the Rand Corporation have predicted that the BDS could cost the Israeli economy billions of dollars.
Major European companies Veolia, Orange, and CRH have exited the Israeli market after high profile campaigns over their complicity with Israeli violations. Veolia sold its businesses in Israel and ended its role in infrastructure projects for illegal Israeli settlements after boycott campaigners persuaded local councils to drop Veolia from public contracts worth at least $20bn, the BDS stated.