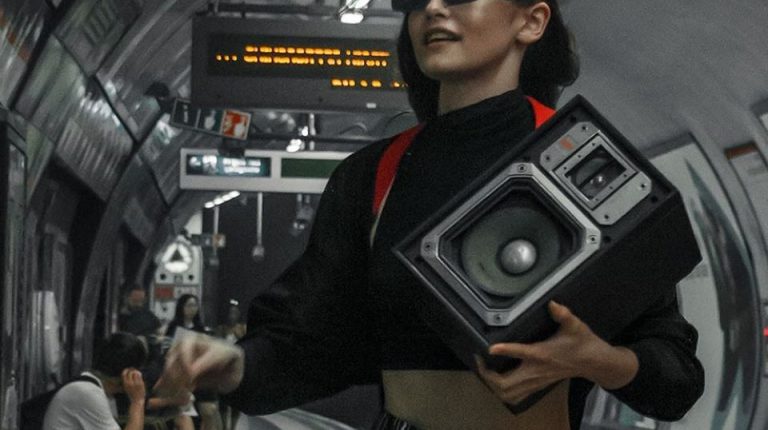 Living in a cosmopolitan city often enforces a certain sense of time, modernity, and speed that might not be found anywhere else. Surrounded by skyscrapers and hundreds of unfamiliar dialects, her brand is a global message to young women around the globe.
With a rainbow of patterns, minimal fabrics, and contemporary cuts, her designs are a representation of today's fast-paced world. Fashion designer
Hebatullah Essawy has not only found her entryway towards reaching female global citizens through the unified power of design, but she has also embarked on her mission to truly invade the world.
Essawy took her ready-to-wear brand LOU on a trip to London, in order to meet the seasonal audience of London's Fashion Week (LFW) from the 14 till the 18 of September. After winning over clients between her home town, Cairo, and her current city of residence, Dubai, the designer's revamped brand identity and new collection is already making waves in the fashion capital.
Lou was launched in 2016, and during its early years, the brand was constricted to a much smaller scale. Nevertheless, she managed to expand her presence and gain the interest of several retailers between Cairo and Dubai. It was not before 2018 that LOU managed to unveil a new brand visual identity and start following an ambitious plan to open up markets.
Lou could be best defined as a young brand with a tendency for edgy silhouettes, show-stopping prints, and casual flair. Inspired by the fine lines between luxury, and athletic wear, the designer is based on the concept of "Athluxury".
Essawy was born in Egypt before her family moved to Dubai, the United Arab Emirates during her teenage years in 2000. Today, the designer still resides in Dubai with her husband and two sons.
The designer acquired fashion design certifications from both the London College of Fashion and Esmod Dubai before launching LOU and celebrating three successful collections. Her designs are currently available at Hype Egypt, Zag Store, and Pop Up Shop in Egypt, as well as Urbanist Store in Dubai. Meanwhile, LOU is also available online through Sheyaka.com.