Photos are the gateway of having an in-depth look at other nations' cultures, people, and rituals. Whilst some countries have been globally captured and exposed to millions of people; others remain as hidden gems with few number people familiar with, just like Nepal. With the aim of documenting the life of Nepalis, prominent Egyptian photographer Boulos Isaac chronicled his journey in Nepal in his latest exhibition titled Nepal: Harmony and Diversity.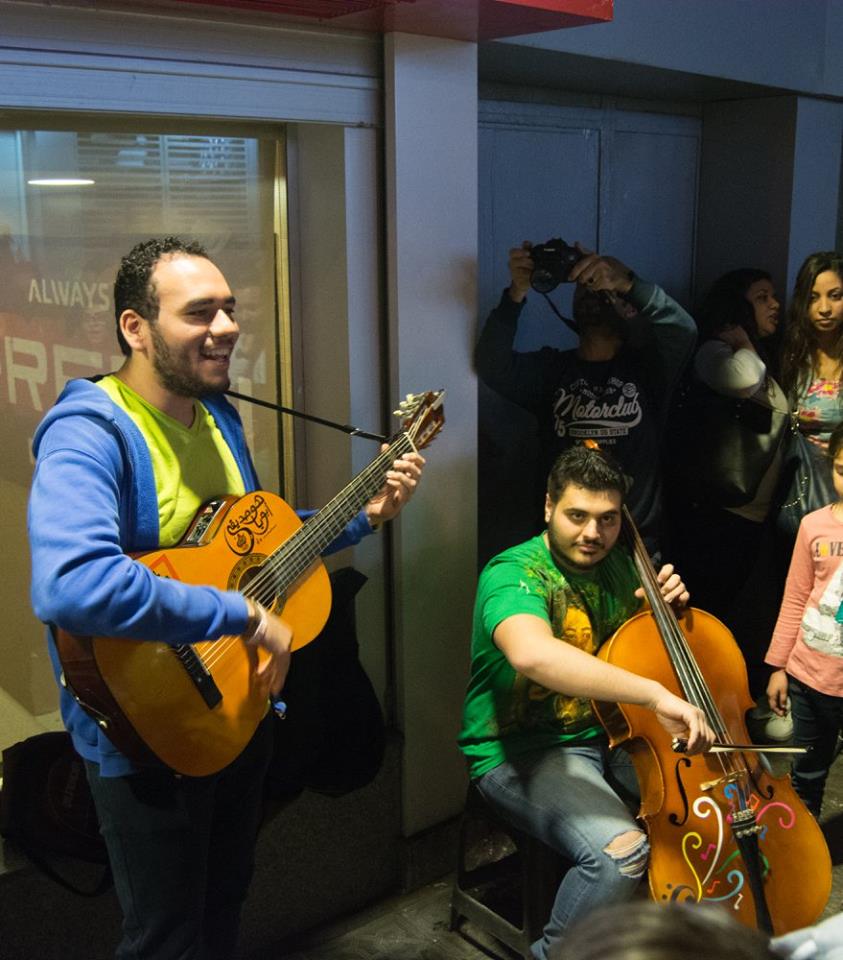 Taking place at AUC's Photographic Gallery, with the attendance of the university's staff, Isaac opened the doors of his exhibition on Sunday, welcoming people to travel in time and place to Nepal.
Through 32 portraits, the veteran photographer marked the regular lives of Nepalis on their daily routine, presenting a different aspect of the country, other the known monument one, which most people are aware of.
Unlike his long years as a professional commercial photographer who is also specialised in monuments and artefacts photography, Isaac decided to reflect Nepal's culture from the people not the places.    
"Other than photographing landscape, people are what present nations' cultures, not only monuments" Isaac told Daily News Egypt.
Nepal's heritage and culture are inconspicuous in Egypt. As an Associate of The Royal Photographic Society of Great Britain (ARPS), Isaac focuses on spotlighting the uncommon scenes in a less famous country.
"The far east countries, like Nepal, has a charm that cannot be found elsewhere, even in Europe," he explained adding, "it has a magical charm when it comes to peoples' features, sceneries, culture that one could not help but get attracted to."
The enchantment Isaac found in Nepal was in the diversity the community is all about, yet all is combined by harmony, which was the reason he decided to name the exhibition after.
"The city has several religious: Hinduism, Sikhism, and many other I don't even know. Yet, they all live together in one rhythmic atmosphere that you can easily find a Hinduism person praying in other religion's temples," he added.
Religious diversity is the main focus, Isaac's photographs captured in his exhibition. Documenting people while performing their Holly rituals are most of the showcased pictures.
"These people are extremely religious. Hence, documenting their daily lives could not be done without focusing on the thing they do the most, praying," he asserted.
Isaac could not hide his amusement with the praying rituals different religions have.
"Coming from a culture where you are used to certain ways of praying, to see others spreading roses, candles and incenses as a form of speaking to their god is definitely something to be captured," he explained.
From her side, Noura Bahgat, the curator of AUC's Photographic Gallery said that the exhibition is the second travelling exhibition showcased at the university. The first was also by Isaac, and was about India.
"Nepal is different," Bahgat started her talk.
"It's not a well-known country like many others," she explained, "it was important to expose the students and public to such a culture."
The exhibition runs at the AUC until 11 October. It will soon be transferred to Art of Seeing Gallery in Heliopolis.