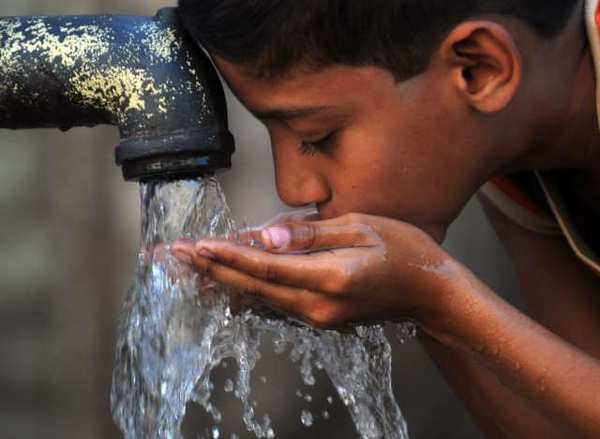 Egypt's Ministry of Irrigation and Water Resources has launched the "Save it to get it" campaign to encourage people to save and rationalise water use in domestic and agricultural usage.
Emad Mahmoud, from the planning sector at the ministry told Daily News Egypt that he is responsible for a collaboration project with the European Union aiming at raising awareness on water use and providing technical assistance for Egyptian engineers.
Mahmoud added that the EU Water Sector Technical Assistance and Reforms Support (EU-Water STARS) helps in transferring the European experience to the Egyptian water sector workers. The project has started in February last year and lasts for 30 months.
According to Mahmoud, the project aims at building the capacity of the staff members of the Ministry of Irrigation, engineers, technicians, and employees, and establishing the Water Accounting Unit to monitor the amount of water needed in agriculture through the use of Remote Sensing techniques.
He added that overpopulation and climate change will cause a problem in water management, and rationalisation, which is the ministry's strategy and object of the campaign is an independent concept and does not mean that there is a water crisis. But he explained further that Egypt is about to move from the state of water plenty to the state of water scarcity.  
Water sector consumes 85% of Egypt's water share, however comparing to the economic benefits from the water unit, the industrial sector achieves more, Mahmoud said. He pointed out that there is a cooperation with the Ministry of Agriculture regarding enhancing the irrigation system, in addition to encouraging farmers to rationalise water use through competitions and also technical help, such as paving the land in Beheira governorate with laser, which saved high amounts of water.
Mahmoud said that the ministry is benefiting from the Chinese experience in cultivating rice by seawater in a collaboration with the Chinese Institute for Remote Sensing that progressed a new tool called "ET Watch" to measure the evo-transpiration of the plant to evaluate its needed amount of water, as well as training Egyptian engineers to apply the tool in Egypt, as part of the Water Accounting Unit.