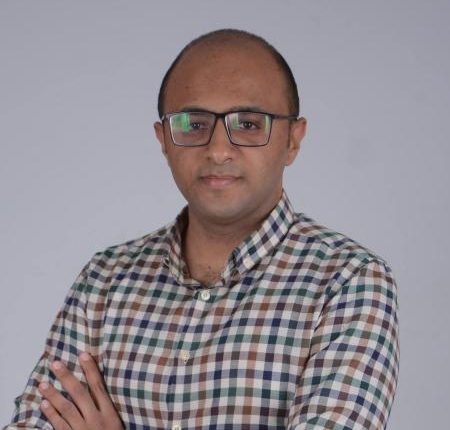 Cloud Weekend company is the single most and largely exclusive gathering of IT (IT) decision makers in Egypt, and it took place for the sixth year on 10 September. This year it was certainly different as Teradix, the organising company of Cloud Weekend launched its revolutionising the IT marketplace for IT projects and services.
Cloud Weekend raised awareness about the latest technologies in Egypt, which help digitalise and transform businesses. Moreover, Cloud Weekend 2018 brought together a broad array of chief information officers, chief technical officers, chief information security officers, and IT pioneers from businesses and governmental communities, who shared impactful case studies inspired by some of the latest advancements in infrastructure, operations, analytics, and available services through the global network.
Around 500 IT decision makers and top executives attended this year's Cloud Weekend, engaging through exciting keynotes, panel discussions, interactive workshops, and sessions, while focusing on the emerging trends of cloud computing, including public cloud services as an enabler of business agility and speed, cloud technologies, modern data centres, and cutting-edge technologies for managing, and storing corporate information.
Chief Executive Officer of Teradix Khaled Abo Shady, said they are thrilled to launch the Teradix Marketplace into the Egyptian market to support Egypt's businesses to easily find the best technology solution providers to develop their next IT projects. Teradix will also assist Egyptian technology providers promote their services and export them to the Gulf and African markets.
Managing Director of SAP Egypt Hoda Mansour, said that Egypt's organisations are rapidly adopting cloud as the foundation of their digital transformation and business competitiveness. "Participating in Cloud Weekend gave SAP the opportunity to showcase our latest industry-tailored cloud solutions, exchange best practices, and support Egyptian youth in gaining the skills needed to succeed in the digital economy," she elaborated.
Marketing and Operations Director at Microsoft Egypt Mohamed El-Hawary, said that digital transformation is at the heart of Egypt's development goals. "With Microsoft's mission to empower every person and every organisation on the planet to achieve more, Microsoft's intelligent cloud, solution areas, and artificial intelligence are achieving that for our customers and community in Egypt. We focus on how our solutions bring people, processes, and data to achieve the digital transformation outcomes; empower employees, engage customers, optimise operations, and transform products. We are glad to share our solutions and success stories in Cloud Weekend 2018," he added.
Cloud Weekend is the utmost exclusive gathering of IT decision makers in Egypt, aiming to provide them with the right options and resources to help design a digitalised roadmap, and adopt new cloud technologies, to help safeguard the future of corporations and companies. 
Over the past few years, Cloud Weekend was the main event for Teradix, however, starting from 2019, more local and regional events will be arranged to help drive greater technological awareness, and increase digitisation rates throughout the region. Teradix is an IT Marketplace company based in Egypt, targeting to fulfil market needs to support IT decision makers, as they compare and select the right technologies to transform and digitise their businesses.