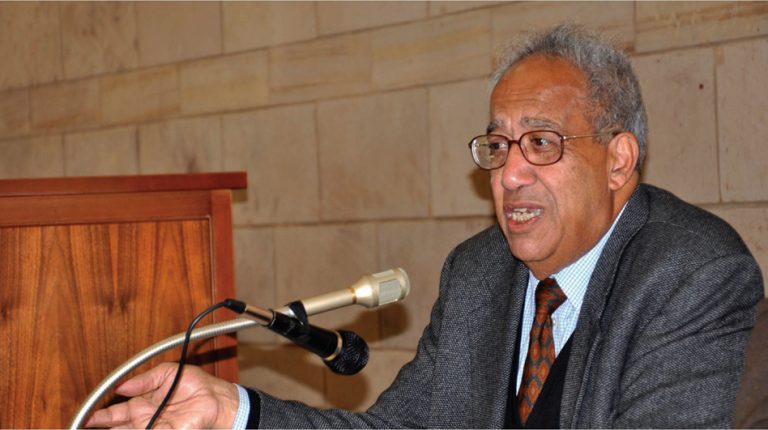 Renowned economist and professor Galal Amin died on Tuesday after a short illness, according to his family.
Amin received a degree from the Faculty of Law from Cairo University in 1955, as well as a master's degree in 1961 and PhD in 1964 in economics from the London School of Economics.
He taught economics at Ain-Shams University and at the University of California, Los Angeles as a visiting professor and served as the economic adviser to the Kuwait Fund for Economic Development from 1974 to 1978. Amin has also taught various economics courses at the American University in Cairo since 1979, including introduction to microeconomics, economic development, philosophy of economics, and history of economics thought.
Moreover, Amin is the author of many books in Arabic and English on the economic, social, and political developments that took place in Egypt and the Arab World, the best known of which are: Whatever Happened to the Egyptians (2000) and Whatever Else Happened to the Egyptians (2004).
Known for his disregard for capitalism, globalisation, and modern technology, he joined the Egyptian Economic Society, eventually serving as a member of its board of directors from 1991 to 1994. Amin was also a member of the board of the Arab Society of Economic Research and research coordinator from 1995 to 1997. Also, he has been a member of the Egyptian Society for Human Rights since 1978 and a member of the Arab Society for Human Rights since 1985.