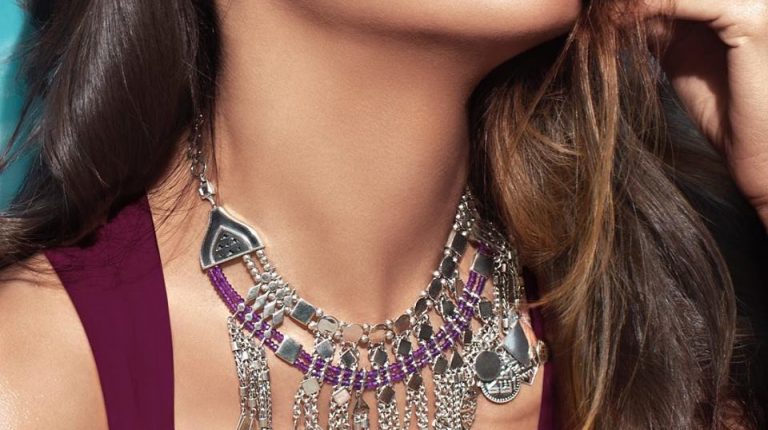 The worlds of cinema and fashion have always shared strong connections. From movie stars, who continuously start global trends to fashion designers following the lead of movie makers. Jewellery pioneer, Azza Fahmy, has always occupied a centre position in both worlds.
The notorious aficionado has recently celebrated the opening of yet another store. Just in time for the annual Gouna Film Festival, Egypt's most recognised jewellery brand arrived at the resort town with a pop-up boutique. Designed by Meryem Ziget of MStudio, the interiors reflect a filmic approach and is inspired by the life of movie directors, who collect memories throughout the years. 
The new store feature displays of the brand's most memorable cinematic placements.  During a walk through the boutique, visitors come face to face with imagery and memorabilia from iconic Egyptian movies. One of the most prominent tokens on display is the entire jewellery wardrobe created for the Egyptian star Soad Hosny in her movie Shafika w Metwally, as well as the ensembles created for Youssef Shahin's El-Mohager starring Yousra and Mahmoud Hemeda. 
The store space is creatively engaging as visitors are invited to be interactive with experimentation stations. The store harbours a collaborative studio, where guests can utilise the present photo booth to add their Polaroid images to the display along with personal written notes.