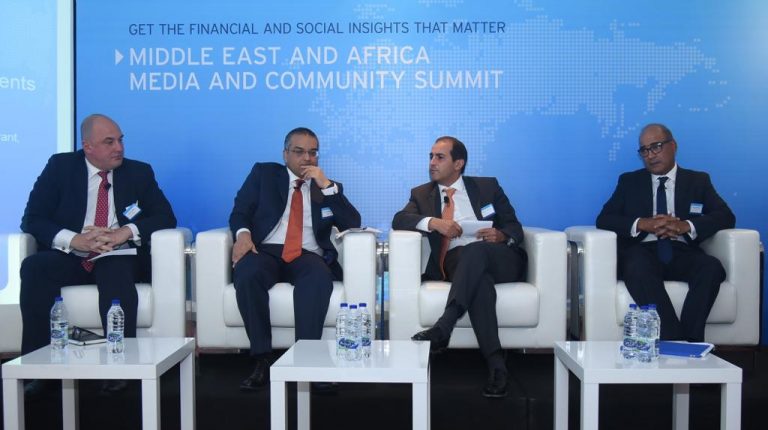 Dubai- Naveed Kamal, Citigroup's head of Banking for Oman and the United Arab Emirates and Public Sector Head for the Middle East, and the Levant, said that the private sector has a pivotal role to play now to support the governments in the Middle East and North Africa (MENA) region.
"The private sector should maintain its support to the public sector and the governments in order to generate more revenue, and to continue the path of reform which started in the region since last year," he told Daily News Egypt.
"MENA countries still have more room to attract investors and funds, but they need proper and correct promotion channels," he explained, during the fifth session of Citigroup summit.
Out of $200bn of sovereigns in the international capital market, 40% are from the Middle East region, and it rose to 45% in 2018. "These numbers reflect how dynamic the region is", he said.
He stated, through the activities of Citi bank in the region, in terms of handling the activities of governments' bond issuance in US dollars, that there is a strong appetite from international institutions to pump money into the region. "We can see an oversubscription threefold and fourfold each time any country issues bonds in the region," he explained.
Kamal added that Citigroup doesn't believe that emerging markets will be affected by any global slowdown, "capital will continue to flow, and we believe that the market in the Middle East will become more attractive in 2019 and 2020," he explained.
Regarding Egypt, Citigroup played an important role during the two last years to promote its growth and to help the government fund its economic reform programme, said Mohamed Abdel Kader, Citigroup country officer in Egypt.
Additionally, Citigroup, which operates almost 90% of the issuance of Egyptian bonds, helps the government to attract investors. "The group helped the government as well to secure between $2bn and $3bn from the required liquidity to be able to receive the IMF loan," Abdel Kader said.
Moreover, he explained that Citi bank plans plays a vital role in promoting the government planned initial public offering programme for the 23 state-owned companies.
"The private sector is an important pillar needed to maintain the growth path that started in the MENA region during the last two years, and it has to continue to play the same role in the coming period, to assist the government", concluded Samad Sirohey, head of debt capital markets for Emerging Europe, the Middle East, and Africa.