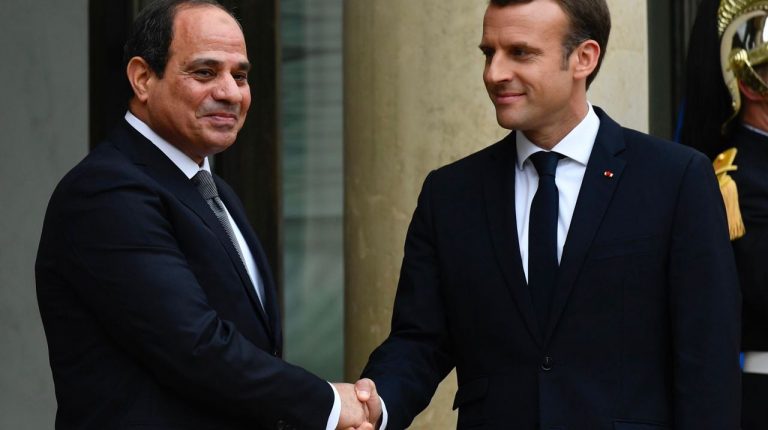 French President Emmanuel Macron is to pay an official visit to Egypt on 28 January 2019, official sources told Daily News Egypt on condition of anonymity, adding the that French ambassador to Egypt Stephane Roumtier is organising several meetings with Egyptian officials to arrange the details of the planned presidential visit.
The visit is the first of the French president since he assumed office in 2017.
The sources mentioned that Roumtier met with Trade and Industry Minister Amr Nassar early this week, adding that the French ambassador will arrange other meetings shortly.
On October 2017, President Abdel-Fattah Al-Sisi visited France and discussed with Macron joint efforts to counter terrorism, the Middle East peace process, and the situation in Libya.
Over the past visit, both presidents attended the signing of 16 memorandums of understandings in the fields of renewable and traditional energy, infrastructure, social security, and transportation, as well as meeting a number of French military manufacturing companies.
The sources noted that Egypt and France are considering holding a joint investment forum in the New Administrative Capital, on the sidelines of Macron's planned visit, to promote Egypt's infrastructure projects, adding, "holding the forum in the New Administrative Capital depends on security approvals, as a presidential visit is a sensitive matter and needs to be fully secured."
The sources mentioned that the agreements which will be signed over the visit are still under discussion. However, a budget support deal is confirmed to be signed, adding that another project for the French university re-foundation is being discussed.
The trade exchange between Egypt and France recorded $1.4bn during the first eight months of 2018, divided into $460m exports and $999m imports, according to a statement from the Trade and Industry Ministry on Saturday.
French investments in Egypt are estimated at €4.5bn, including agricultural industries, information technology, construction, new and renewable energy, transportation, banks, aviation, water desalination, infrastructure and tourism, the statement added.