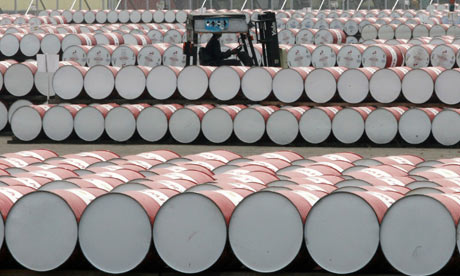 Egypt's crude oil reserves reached about 3bn barrels, down from about 4bn in 2015, a decline of 25%, as a result of the country's failure to achieve significant oil discoveries during the past three years.
A source in the oil sector told Daily News Egypt that the local market has consumed about 1bn barrels of oil during the past three years, along with further imported quantities of oil.
He pointed out that the Egyptian General Petroleum Corporation (EGPC) has succeeded in increasing crude oil production by 4.3% to reach 657,000 bpd currently, compared to 630,000 bpd a year ago.
The source indicated that Egypt imports 32-35% of its monthly needs of fuel, to bridge the gap between domestic production and consumption.
Among the imported quantities of petroleum products are government agreements signed by the EGPC with several Arab countries, mainly Saudi Aramco, Kuwait Petroleum Corporation, and Iraq's Sumo.
Meanwhile, Egypt's gas reserves increased to 90tn cubic feet per day, compared to 60tn cubic feet in 2015, an increase of 50% after adding new gas discoveries, such as the Zohr, Noor, and Atol fields to production.
The Minister of Petroleum, Tarek El-Molla, said during a symposium of the Canadian-Egyptian Business Council that the total gas reserves increased by about 37tn cubic feet of gas per day. He explained that the new projects have contributed to Egypt's self-sufficiency of natural gas.
El-Molla remarked that in one year, four major gas fields in the Mediterranean Sea were put on the production map, including Zohr, Atol, Nooras, and North Alexandria. These projects attracted investments of $27.2bn, producing 6.5bn cubic feet of gas per day.
According to the CAPMAS, the production and consumption volumes of oil and natural gas increased in June, compared to the same period of 2017.
June's production amounted to approximately 6.4m tonnes, compared to 5.8m tonnes in 2017, while the volume of consumption was approximately 6.9m tonnes, compared to 6.7m tonnes.