Four months after he assumed office, Minister of Trade and Industry, Amr Nassar's approach became more obvious: focus on exploiting the available resources internally, and intensify the domestic industry in order to boost industrial growth and increase the local product's competitiveness. Nevine Kamel met with the minister in Shanghai during the opening of the China International Import Expo between 5 and 10 November, the transcript for which is below, lightly edited for clarity:
Egypt is currently participating in the first China International Import Expo and has been selected as a guest of honour from among 10 other countries, with approximately 150 countries participating in the exhibition.
What is the significance of Egypt's special presence of in this exhibition?
For the very first time, there is a Chinese imports exhibition, whereas we always talk about imports from China. China's import exhibition is new, and reflects several aspects: the beginning of China's passageway to the world. This is because China's social level has improved, and income is rising owing to its economic upsurge. Hence, the decision was taken to start importing, which is a new approach to China's international policy. The fact that Egypt is participating in this exhibition is normal, because China's market size is a huge opportunity for any country. If any country succeeds in gaining a share in this market—even up to half a percent of it— then we have succeeded in achieving a real increase in exports, especially with the country's substantial population, estimated at 1.5 billion.  Egypt has an excellent chance of getting a share in this market, but it is related to the producers' abilities and their efforts in achieving this. I am confident in their ability to succeed in this task, due to the quality and competitiveness of the Egyptian product. In short, Egypt's choice as a guest of honour reflects its political and economic value on the ground, the amicable relationship between Egypt and China, and the prospects for positive economic cooperation between the two sides.
What is the importance of the Chinese market for Egypt currently, and how is our interest in this market reflected presently?
The Ministry of Trade and Industry affords immense importance towards supporting the Egyptian-Chinese relations, especially as the commercial cooperation and industrial investments between Egypt and China constitute an intrinsic foundation in the joint relations between both countries. Therefore, the ministry, in cooperation with the Ministry of Investment and International Cooperation, is coordinating with all relevant ministries to enhance cooperation with the Chinese side, especially concerning priority projects agreed upon between the two countries in the scheme of the technical committee to increase production capacities— an important instrument towards supporting Egyptian-Chinese investments. The exchange of presidential visits between Egypt and China is a great proof of the strength of their bilateral relations and their desire to develop this relationship. These visits have resulted in remarkable outcomes and helped to develop the joint relations between the two countries in various fields, including trade and investment. In terms of trade, Egypt started to direct more exports towards the Chinese market, especially Egyptian exports of agricultural crops, where many steps were taken to enable Egyptian agricultural crops more accessible to the Chinese market. In November 2017, grapes became the second Egyptian agricultural crops after citrus to enter the Chinese market as a result of signing a cooperation protocol between the two countries. Egypt's citrus exports to China witnessed a considerable development last year, rising from $23m in 2016 to $78.3m in 2017, an increase of 240%, a significant increase reflecting the status of Egyptian citrus in the Chinese market, and it provided an opportunity for further exports of other Egyptian agricultural crops into the Chinese market. Further exports of Egyptian agricultural crops are expected to enter the Chinese market during the coming period, especially from dates, which are currently being prepared for.
China is not the only destination for the Egyptian government now, there is also a special approach towards Africa. What is the significance of this long-neglected market for Egypt?
We look at Africa with a lens different from all the other world countries. We view it as a partner with whom we share our experiences, not just as a market we want to sell or export to, or as a source of raw material. We aim to cooperate with African partners in a mutually beneficial manner. Why not manufacture their raw materials through Egyptian factories and investments? This is an ideal form of cooperation between the two sides, and this is what we are aiming for. We want to deliver a message to the entire world, that those who want to invest in Africa will only do so through us. Egypt will be the strong and stable gateway into Africa for the coming period. Here, I should highlight the importance of enhancing the role of the Egyptian and African private sector in playing an active role towards developing the foreign trade operations, and attracting more Arab and foreign capital to invest in both Egypt and African countries, as well as the need to move from bilateral cooperation to begin active continental cooperation.  The continental free trade area of the three major African blocs, with a purchasing power exceeding $1.3tn, is expected to contribute significantly towards boosting economic cooperation among a large number of African countries as the first phase of the Comprehensive African Free Trade Area, especially with the possibility of implementing  joint Egyptian industrial projects in the fields of transport, logistics, infrastructure, and electricity, major projects, food, engineering and leather industries. In this context, we decided to head into Africa through a group of African countries in the East and West, initially reaching 10 countries, instead of working on 40 countries. We will work on 10 countries simultaneously. Africa has tremendous untapped wealth.
In recognition of Africa's importance, we will host three events in Africa in December, the African Investment Conference from 8-9 December, the Inter-African Trade Fair from 11 to 17 December, and the African Trade Ministers Conference in Egypt on 12 and 13 December. At the end of the events, Egypt will start the new year with the chairmanship of the African Union headed by President Al-Sisi.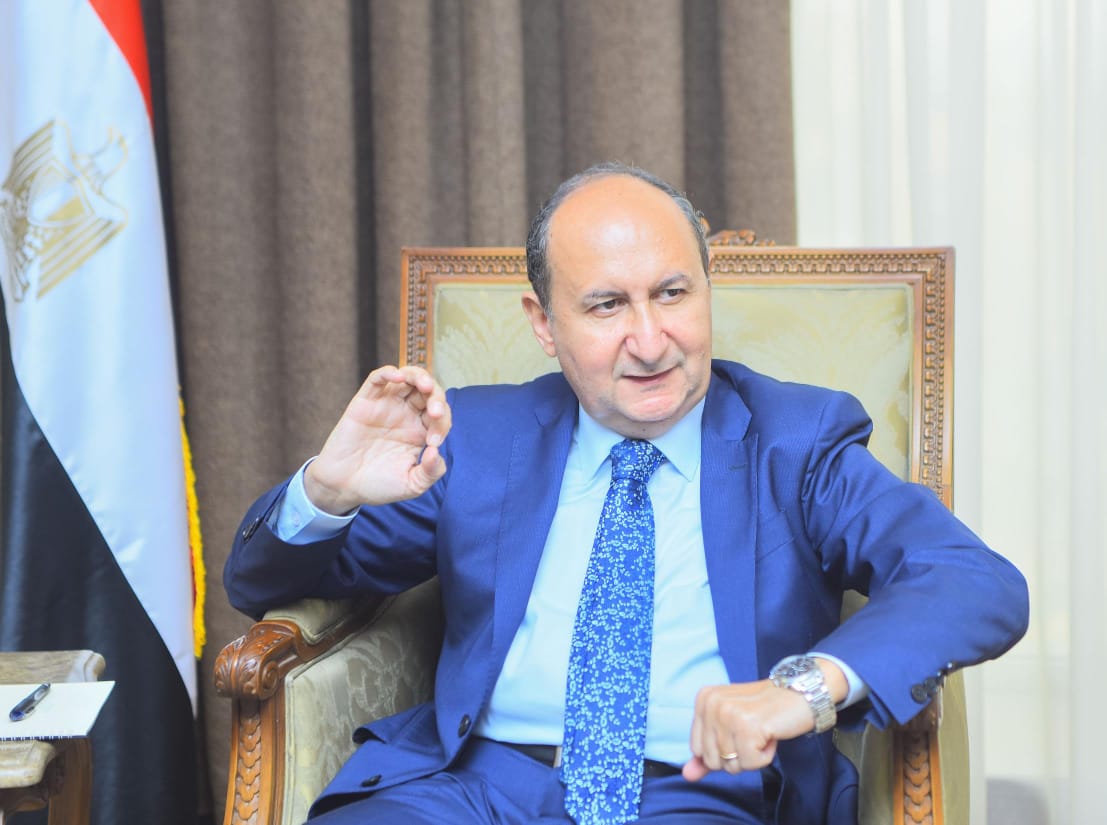 The Ministry of Trade and Industry has adopted a new industrial approach selected by your excellency since your assumption of the ministry. What is the most important programme of this approach and what has been achieved in this regard?
The ministry's plan during the last period targeted a number of axes, the most important of which is to exploit the existing capacities in the current factories, before expanding and establishing new factories. If I want to achieve rapid industrial growth, I must focus on what I have in a manner which achieves the best results. While I was in China, I met with a Chinese company that was running 3 shifts and a half, and that is what we are trying to follow, before expanding any new plants. However, that does not mean we will not develop new factories. Identifying industries that can be competitive is also in one of our new approaches. It is impossible to manufacture everything, but the main objective is to identify the country's available resources and to exploit them appropriately.
Regarding the export sector, what are the current challenges facing it and how does the ministry  address them?
Before I mention the challenges, I want to talk at the outset about some important points that we are focusing on in order to boost exports. We currently focus on two points: Egyptian products with a competitive advantage, and the most attractive markets for Egyptian products. This is what we are trying to focus on to demonstrate the result of our target. The ministry then identified export sectors in which Egypt has fine experience, as well as markets which can be opened soon. The target markets are concentrated in 3 regions, Africa in the first place, and these markets are also looking for industrialisation, so we suggested exporting materials that will help African countries in the manufacturing process, which helps us to penetrate them even more. After that, the countries of Central Asia and then some of the countries of Eastern Europe, are countries that want premium products at reasonable prices. That does not mean that we export to Europe. We have very important exports, but we are talking here about the regions that are rapidly contributing to the export value. The real challenges we face are the fierce competition from exporters playing at the same level— China, India, Turkey, and Morocco. This is a very stiff challenge, as the exports subsidy they receive from governments are very high, which places Egyptian exports in the middle of a very strong competitive market.
What about Egyptian export subsidies, what is our position on paying arrears so far?
The problem with export subsidies is that with the flotation of the pound, some of the arrears doubled in value, thereby increasing the value of arrears. Meanwhile, the allocations for the subsidies have not increased, therefore their value have been halved for exporters. We are trying with the state to refund arrears as soon as possible in order to encourage exporters, and to increase their ability to compete with external products. This is one of my tasks and the country has shown its full readiness to pay, and is expected to do so as soon as possible because export subsidies are part of basic export incentives.  The ministry is currently working to solve exporters' problems, and delay the serious delay of export subsidies because this problem represents a negative point for investments, not only for exports. We should not just set targets but more importantly commit ourselves to give a message to investors and exporters.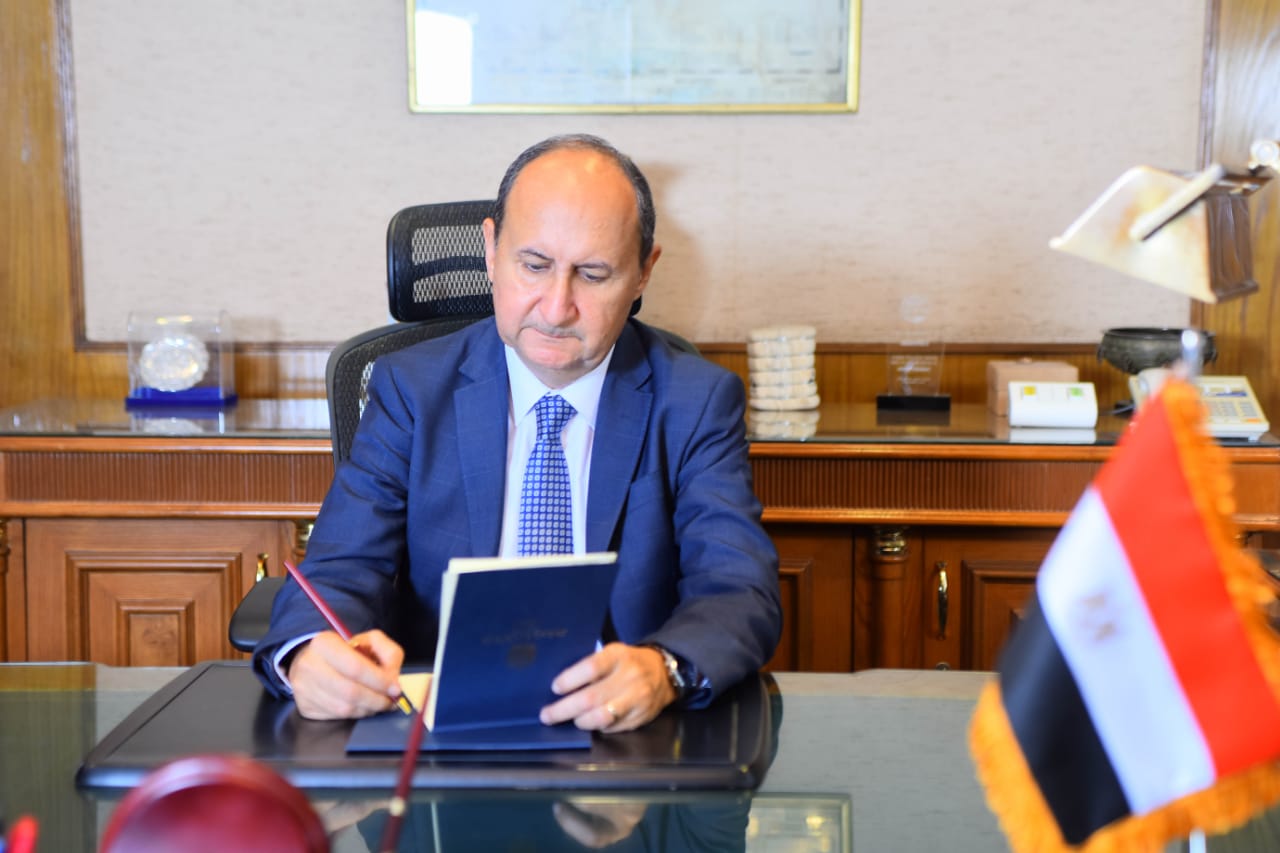 What about faltering factories? Shouldn't this file be resolved to boost confidence?
The distressed factories' file is a complex one. If we analyse these factories, we find that the reasons for the failure of each group of them is different from the other. Most of them have defaulted financially; while others conducted wrong feasibility studies. This was the reason for the loss of money, and if we solve the problem and give them money, they will lose it again. A third group has a management problem, and if we exclude these cases, the remaining number will be very few. This remaining group, the ministry is working with them to form a team of the Industrial Modernization Centre (IMC) which is working to solve their problems, but without the support of the Central Bank of Egypt (CBE).
What is the Ministry's plan to push industrial growth in the coming period? 
The state focuses heavily on industries that have high added values. We do not want to create a product where most of its raw materials are imported, and this is clear to us as we analyse the industrial sector with the Minister of Planning and the Minister of Finance. We are not a rich country and if we have better resources, we should give them to sectors that rely more on domestic products, and then encourage local industries. Hence the importance of the ministry's focus on the industrial intensification programme, which aims to increase production inputs with good added value in Egypt. This is aimed at reducing the import bill, as the proportion of imports of components alone reaches 40%, and if we can reduce this, it will make an enormous difference in the trade deficit.
For exhibitions, does the ministry consider participating in international exhibitions to contribute to increasing exports?
For exhibitions, we are interested in choosing to participate in those that our customers participate in, and therefore not all international exhibitions are important to us. Today's exhibitions, with e-commerce, are no longer the only way to increase exports. The issue is complex, but with the Export Development Authority (EDA), we want to put in place a plan that will make us become more effective. Hence, we aim to attract some international exhibitions into Egypt in the coming period. Thus, we allow the participation of a larger number of exhibitors who do not have the possibility to participate externally, and on the other hand, we allow the revitalisation of tourism. There are negotiations with some countries and international exhibitions such as Big Five, InterTabac in Germany, and Premier vision to attract their exhibitions into Egypt. This is the policy of exhibition's new direction in the coming period. We have the infrastructure which allows us to host these exhibitions, such as Al Manarah Conference Hall and Sharm El Sheikh Hall. We want to tap what it available.
If we talk about the Free Trade Agreement (FTA)with Turkey, what is the current position of the Ministry of this convention?
The FTA with Turkey, like all FTAs, is periodically reviewed and has no exceptional status. The FTA with Turkey is currently being evaluated, and, according to the results, our position will be determined. If it is in the interest of Egypt, we will not approach them. To say, if it could attract 10 times the Turkish investment to Egypt, I would not be deterred from doing so. Trade has no direct relationship to politics.