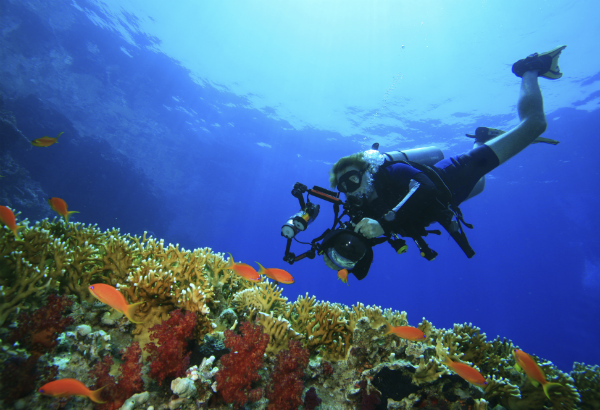 The scuba diving magazine, DIVE, ranked Egypt's Red Sea third in terms of global scuba diving destinations in its annual DIVE Travel Awards which are decided by readers' votes. Indonesia and the Philippines were named first and second, respectively.
After coming in at sixth place last year, Egypt climbed the ranks ahead of the likes of Fiji, Australia, the Solomon Islands, the Galápagos Islands, and the Maldives.
The Egyptian Red Sea has over 400 recorded coral species, several hundred species of fish (20% of which are endemic), stunning reefs, dramatic walls, and an established dive industry, stated DIVE magazine.
The announcement of the results on DIVE's website also came with a few particular highlights including Ras Mohammed, describing it as undoubtedly one of the finest diving sites on the planet.
Ras Mohammed is Egypt's oldest national park and constitutes a 480 sqm sanctuary for a proliferation of corals and marine life.
DIVE also highlighted The Brothers offshore islands which offer high-energy diving, and St. John's Reef as hotspots for diving fanatics.
The Red Sea is renowned for its reefs, which remain stable and healthy at a time when other major systems are suffering from the effects of climate change and marine pollution.
"In total, the reefs of the Red Sea support more than 220 different species of hard and soft coral. Together, these corals provide the basis of an ecosystem that offers both food and shelter to over 1,100 species of fish, almost a fifth of which are found nowhere else on Earth," according to TripSavvy's report.