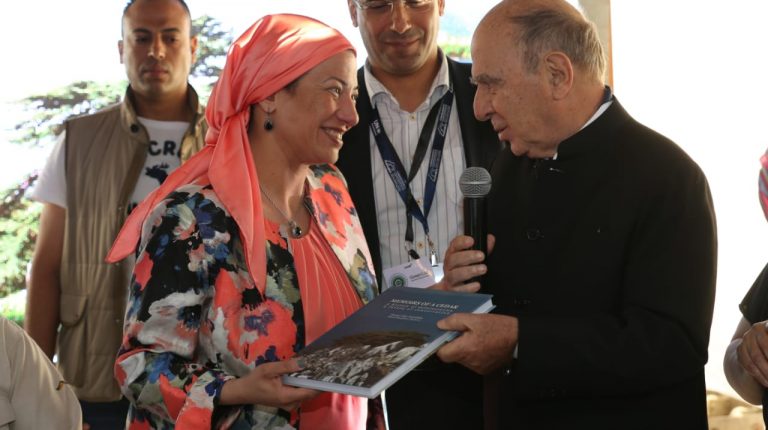 The International Union for Conservation of Nature (IUCN) announced on Saturday that two of the Egyptian protected areas, Ras Mohammed and Wadi Al-Hitan, are to be listed on the Union's Green List.
The announcement came during a ceremony on the sidelines of the 14th Conference of the Parties of the Convention on Biological Diversity (CBD COP14) in Sharm El-Sheikh, Egypt.
Egypt's Minister of Environment, Yasmine Fouad, Cristiana Pasca Palmer, the UN assistant secretary-general and executive secretary on the UN Convention on Biological Diversity, Khaled Fouda, the governor of South Sinai, John Smart, the general director of the IUCN, and Hany Al-Shaer, the regional programme coordinator of the IUCN, were all present in the ceremony.
Fouad was pleased by this announcement, and stressed the importance of cooperation between the local communities in the protected areas and all partners in order to conserve biological diversity.   
She pointed out that announcing Ras Mohammed and Wadi Al-Hitan in the Green List is a reflection of the efforts taken by the ministry of environment to conserve natural resources and biological diversity. She explained that earning this certification required severe conditions which Egypt succeeded in fulfilling, in accordance with sustainable development methods.
The IUCN Green List of Protected and Conserved Areas is the first global standard of best practice for area-based conservation. It is a programme of certification for protected and conserved areas, national parks, natural world heritage sites, community conserved areas, nature reserves that are effectively managed, and fairly governed. The IUCN Green List includes about 40 protected sites from all over the world.