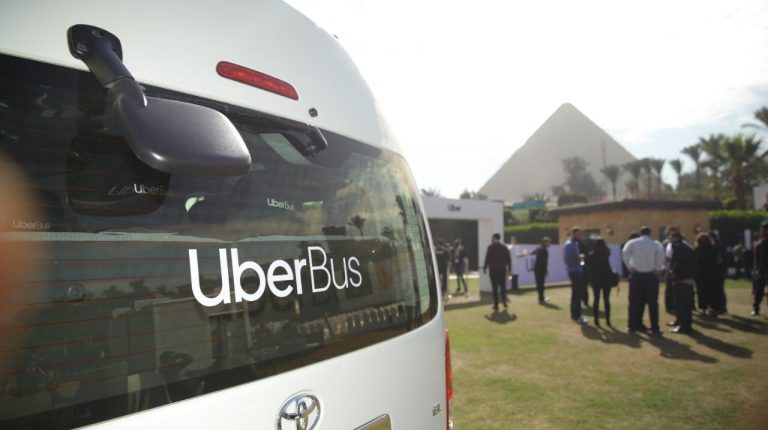 Uber added a bus service to its application for the first time on Tuesday in traffic-clogged Cairo, coinciding with the first visit of the US ride-sharing giant's CEO, Dara Khosrowshahi to the region. The launching ceremony included presenting a new simpler version of its application called 'Uber Lite'.
Cairo is one of Uber's fastest growing markets with millions of commuters who use different transportation means to move around. The company announced it will inject $5m in investment over the next five years.
Khosrowshahi stated at the press conference, held at the Giza Pyramids, his plan is to grow his $76bn valued company's global number of users from 100 million to 1 billion, and that the new Uber Bus comes as part of this plan.
"This is a product that we built for Cairo. It will now be the most affordable way to use Uber technology to get around the city," he said. "I am especially proud to add that Cairo is the first city globally to be rolling out Uber Bus."
The Minister of Investment, Sahar Nasr, said that the government aims to attract more investments in the transport sector, to bolster competitiveness and offer more efficient services and better prices for Egyptians, who are struggling with overloaded public transportation, with drivers who are little concerned for their safety. The vehicles are the only affordable method of travel for millions, she added.
Ethan Stock, the director of Uber Products, presented a trimmed-down version of its application which will be available in the Middle East early next year. Uber Lite is designed to work on slower networks, older phones, and consumes less data for users on limited plans.