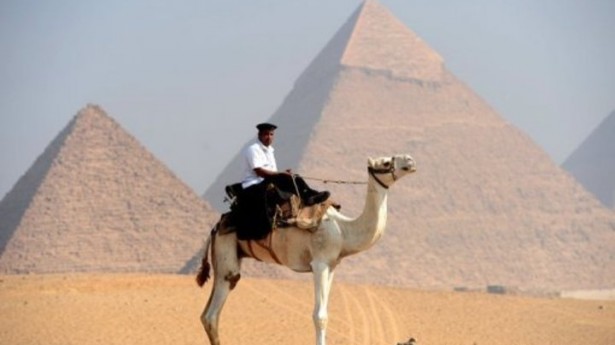 Police forces from the Giza Security Directorate arrested 12 street vendors and beggars, and eight other individuals who worked illegally around the touristic area around the premises of the Giza Pyramids, according to the state-owned newspaper Al-Ahram.
The raid was part of a bigger campaign in Giza to remove shop owners' illegal violations, and to arrest wanted fugitives. These raids are common in the area surrounding the archaeological site of the pyramids, which is often crowded by horses and camels' owners trying to provide services to foreign tourists.
The arrests came days after the Egyptian government signed a contract with Orascom Investment, allowing the company to provide and operate the facilities around the Pyramids area, the services are expected to include dinning services, as well as a parking area outside the historical site.
The contract signing took place a week ago, following the controversial incident of a Danish tourist who shot an erotic video on the top of the pyramids.
The incident, according to the ministry of culture, was referred to the prosecution for investigation. On Friday, the state media reported that two people, a man and a woman, were arrested as they "facilitated" the entrance of the Danish man into the area surrounding the Pyramids.