With Christmas coming around the corner, decorated Christmas trees, ornaments shape lights, Santa Claus, elves effigies, and reindeers fill some of Cairo's elite neighbourhoods. While streets covered with red and green colours, Christmas shopping becomes the dominating spirit for many people, which what Posh Bloom's Christmas Bazar aimed to offer in its mega event.
Organised by former Miss Egypt Yara Naoum, the event, held on Friday at the Field Maadi, is set to be one of the biggest bazars occurring in the capital.
With Christmas songs in the background, Cairo's sunny weather warmed hundreds of families while spending their weekend roaming across the booths, showcasing all the family holiday needs, including clothes, house decorations, accessories, handmade products, toys, and food.
From her point of view, Naoum finds that organising such events is her way to help the society getting what it wants on one hand, and help the exhibitors expand their market on the other hand.
"I believe I have the talent in organising similar events. When the field contacted me to organise this bazar, I thought that this exactly what I want to do. I want to bring together all what a family might need in one place and allow them to enjoy one day full of fun," Naoum told Daily News Egypt.
She added that growing up in Maadi made her feel committed into providing the district's residents with a chance into getting to see some of the finest and high-quality products.
"I have been organising the bazar for a month, and I personally know most of the exhibitors taking part of it, whom I totally trust they have some of the best products anyone can find," she asserted.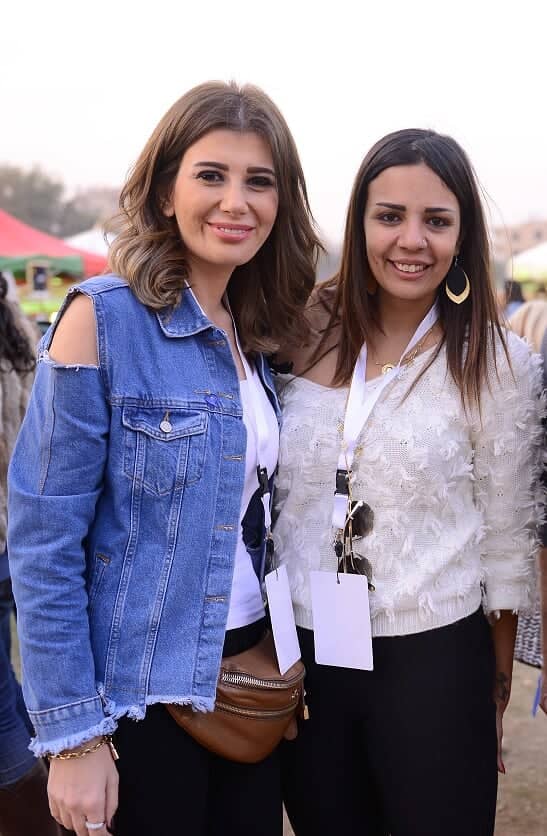 Over one hundred exhibitors showcased their products, among a heavy attendance of families.
Dalia El-Gebaly, Posh Bloom's PR and social media administrator, said that over the preparations of the bazar, they received hundreds of applications from people who wanted to participate, yet, they spent time in searching for the best products which can be displayed in the event.
With the aim of implementing good deeds in the society, the bazar also offered a space for NGOs to promote their social services.
Five NGOs placed their booths in the bazar seeking public support for their causes.
"Supporting social causes is one of my lifetime targets. Allowing them to be a part of this mega exhibition is only a small part of what we should be offering them all the time. It makes a huge difference for people to see a public figure supporting a certain cause," Naoum explained.
Among the participating NGOs was "Kolena Dalel Al-Kheir" a non profit organisation that seeks to direct people into the places which the most need help.
Ahmed Ali, the founder of the organisation, said that he has been seeing people for four years who want to contribute to society without knowing the accurate way to do so. Therefore, he decided to establish an organisation to direct people to the places which offers charity.
"Participating in such bazars allows us to connect with people who mostly seek to implant a good deed into the society without knowing a way into it. We believe that these gatherings are the perfect place to meet people who are willing to help others, and might be looking for a place to show them the path for doing so," he explained.
Cairo Animals Rescue Team (CART) was another participating NGO in the bazar. With one of the rescued stray dogs sitting in front of the booth playing with kids, the founders of the organisation seek to raise people awareness about their cause and receive donations.
Both NGOs stressed that such bazars are important for promoting their causes and gain peoples' interests in them.
"We have been struggling for a while with providing animals the needed medicine and food, and similar events are what help us reach out to people and seek their financial help," Abdo Jo, the founder of CART, told Daily News Egypt.
"We brought Tito (the dog) along in order to let people know that stray dogs are as safe and nice as their own, which we believe might convince them into donating to help us keep rescuing other dogs and provide them a decent shelter," he concluded.