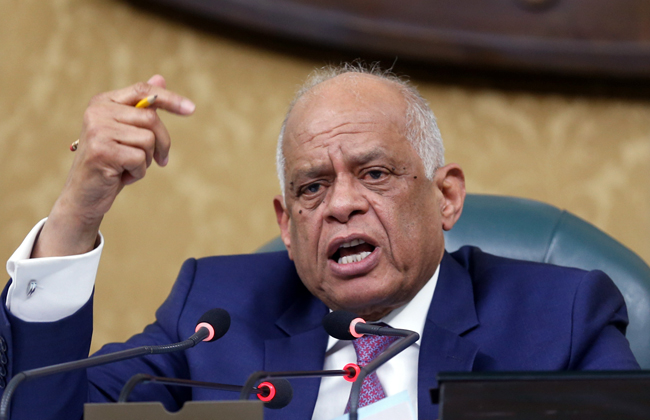 Egyptian Parliament speaker Ali Abdel Aal has condemned the assault and detention of four journalists last week who were doing their job covering the elections of the Pharmacists' Syndicate.
During Saturday's session, Abdel Aal rejected all forms of assaulting journalists or media personnel, asserting that the freedom of speech is guaranteed under the country's constitution.
Last Monday, four journalists were assaulted, humiliated, and detained by the security guards of the syndicate after they tried to interview Karam Kordy, one of the candidates running for the syndicate's presidency.
In the same session, the parliament's Constitutional and Legislation Affairs Committee decreed to defer the discussion of amending some articles of the Child Law regarding "preventing the marriage of children," to after deliberations with some state sectors.
The new amendments include an article which punishes with imprisonment of no less than a year for all those who arrange a marriage or take part in the marriage of a female or male child who is less than 18-years-old. The same punishment shall be applied on anyone who drafts a marriage contract with previous knowledge of the age of both partners.
Furthermore, the head of the foreign ministry's human rights sector, Wael Nasr Eddin, responded to the demands of the immediate release of Ola al-Qaradawi. Nasr Eddin asserted that the interference in the country's judiciary affairs is "a crime" under the country's constitution.
Nasr Eddin's statements on Saturday came in response to the European Parliament's (EP) recent statement regarding human rights in Egypt. Earlier last week, EP members condemned what it described as "human rights abuses," urging the Egyptian government to lift "restrictions on fundamental democratic rights including on freedom of expression, association, and assembly."