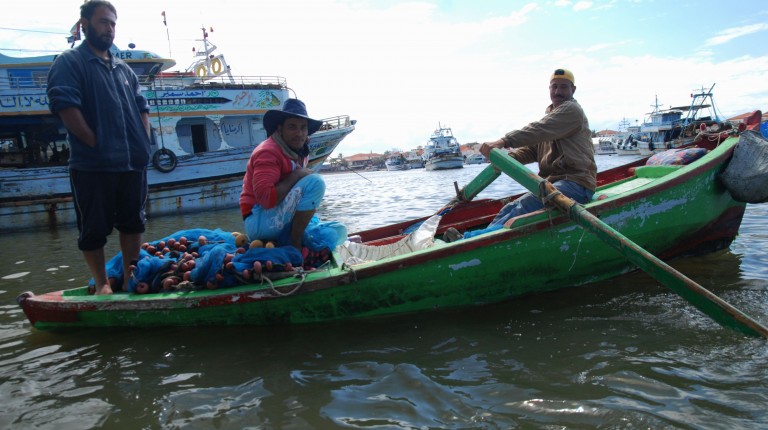 Egypt is following-up, through its diplomatic missions, the detention of the Egyptian fishermen in Iran, Ambassador Yasser Hashem, the assistant foreign minister for consular affairs and Egyptians abroad, said on Monday.
According to the statement, the Egyptian boat which was registered in Saudi Arabia reportedly passed into Iranian territorial waters near the Island of Fares.
The statement said that the fishermen will be referred to court, while the ambassador said that the Egyptian authorities are coordinating with its Iranian counterparts to prepare for their release.
Despite the fact that the Iranian government cut ties with Egypt in1980 amid different political views regarding the Islamic revolution in Iran, Egypt and Iran share diplomatic offices and missions.
In 2017, Egypt questioned the Iranian claims regarding Egypt's stance and its regional role, after the Iranian Foreign Ministry's spokesperson Bahram Ghasemi said that Egypt is not playing its role towards securing the stability of the region, and called on Cairo to change its policies.
At the time, the Egyptian Foreign Ministry said that the Middle East's peace is one of the main goals of Egypt's foreign policy, and preserving the Arab national security, as well as the safety and stability of all Arab countries, especially the Gulf states, is one of the key elements to achieve stability in the region.
Egypt stressed during several occasions that its foreign policy is based on five principles which support the stability in the Middle East and the Arab region, and the peaceful coexistence for the region's people on the base of exchanged respect and mutual interests.
These five principles include the non-intervention in countries' internal affairs, good neighbouring relations, preserving the national state, rejecting sectarianism, as well as confronting all shapes of terrorism and extremism.
Egypt is a member of the Coalition for Supporting Legitimacy in Yemen. The coalition accused Iran of hindering negotiations for a peace process in Yemen, and fuelling the dispute. It also criticised Iran's "negative role" in disturbing the region and supporting the Houthi's coup.