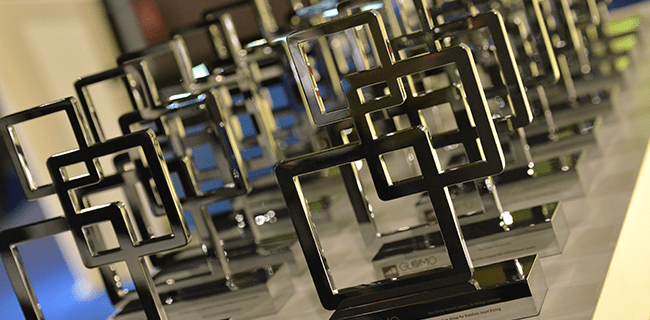 The Groupe Spéciale MobileAssociation (GSMA) announced the nominees for the Global Mobile 2019 awards (GLOMO Awards).
Winners of the awards will be presented throughout MWC19 Barcelona (the largest mobile event in the world), which takes place 25 – 28 February.
"The GLOMOs provide a world stage on which to celebrate the most inspirational and innovative developments in our industry, recognising the companies and individuals leading the way in everything from 5G, to emerging markets, to intelligent connectivity. The awards attract a significant level of high-quality entries, so being nominated today is a great achievement." said John Hoffman, CEO of the GSMA.
The GLOMO awards feature an ceremony  on 26 February, which will include the presentation of winners within the new 5G category as well as the 'Social Good', 'Outstanding Achievement', 'Device' and 'Mobile Tech' categories, and the announcement of the 'Government Leadership Award'.
Winners of other awards such as 'Outstanding Contribution to the Mobile Industry' and the 'Women4Tech Industry Leadership' awards will be announced in separate ceremonies during the course of MWC19 Barcelona.
In addition, nominees for the '4YFN Startup of the Year Award 2019' will be invited to pitch their business idea to a live audience and expert judging panel.
The GLOMO awards are judged by independent experts, analysts, journalists, academics, and, in some cases, mobile operator representatives.
The winner of the 'Outstanding Mobile Technology Award (The CTOs' Choice)' will be selected by a panel of industry-leading CTOs from the worldwide operator community.
The 2019 GLOMO awards ceremony will be hosted by TV presenters Remel London and Larry Madowo.
Remel London is an award-winning TV and radio presenter and online video blogger. Remel currently hosts a weekend show on CAPITAL XTRA and is a lead presenter on SKY 1's What's Up TV.