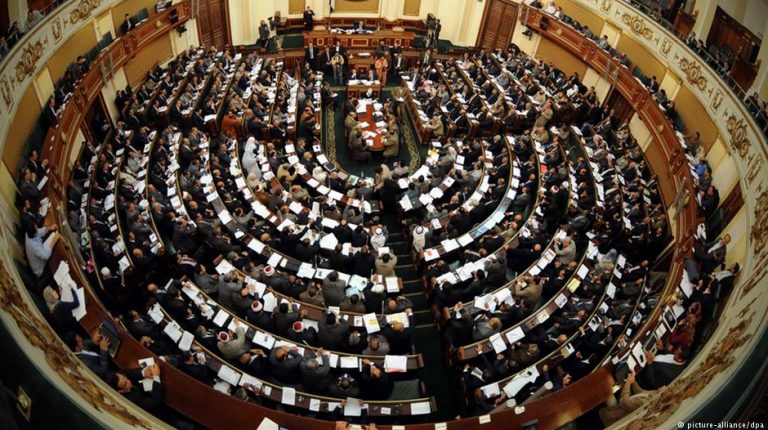 Egypt's House of Representatives will resume its general sessions next week on Sunday to discuss and take the final decision on a number of legislations including modifications on the Law number 415 for 1954 regarding practicing medicine.
Local media reported that the parliament will also discuss modifying the Law number 139 for 1981 regarding education. Modifications to Law number 95 for 1945 regarding supply issues and articles about protecting competitiveness and preventing monopolisation will be discussed as well.
The parliament has a crowded agenda since next week includes a number of decisions regarding laws related energy, environment, oil, as well as renewable energy projects which will be conducted by the ministry of electricity and the nuclear energy authority.
The ministry of electricity is aiming to explore and mine the black sands which proliferate in the northern part of the Nile Delta.