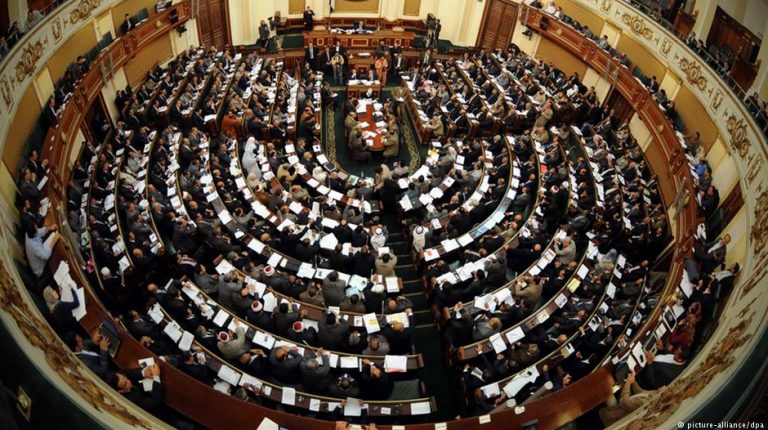 Eleven ministries of Mostafa Madouly's cabinet are expected to attend parliament during the current week to participate in various sessions which aim to conclude pending legislations, local media reported. 
This comes as part of joint cooperation between the parliament and the government.
The ministers will be supervising plenary sessions, reviewing requests for briefing, and responding to inquires submitted by parliament members to them.
On Sunday, the Minister of Trade and Industry Amr Nassar and the Minister of Local Development Mahmoud Shaarawy will attend parliament and on Tuesday the Minister of Supply and Internal Trading Aly Meselhi will also attend parliament to address topics related to the government's policy on the pricing of agricultural crops and market monopolies, as well as to determine a fair price for wheat ardeb.
In another plenary session, the Minister of Higher Education Khaled Abdel Ghaffar, will attend parliament to participate in the discussions of amending some provisions of the law on the organisation of universities, while the Minister of Finance Mohamed Moeit will attend a plenary meeting to discuss the Plan and Budget report of 2018 related to issuing tariff customs.
In a similar context, a number of high ranking figures including the head of the Suez Canal Authority will attend specialised meetings with different committees and parliamentarians.