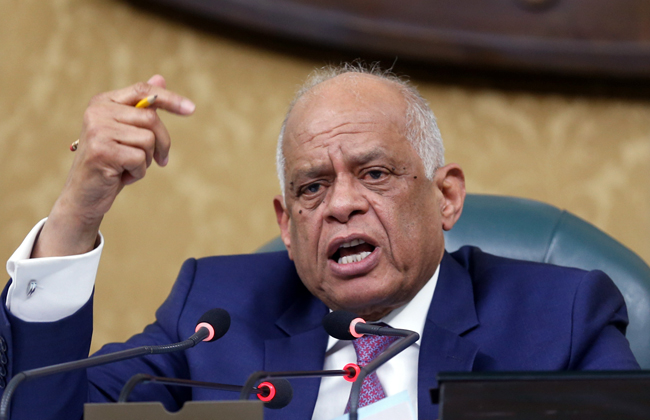 Several debates are ongoing in the Egyptian Parliament over a draft law of reconciliation of building violations among members, although the draft law was preliminary approved on Saturday.
On Sunday, the parliament, headed by Ali Abdel Aal, approved the law in principle after providing an opportunity for a large number of the members to join the discussion session of the law, in which he described himself as tolerant for the first time with the MPs during a law discussion session.
Following the approval session, the MPs with the presence of Abdel Aal met on Monday and discussed the articles of the draft law, resulting in the agreement and the approval of three articles.
Abdel Aal stated that there are some articles which are disputed in the law, due to the participation of different committees during the discussion, with the first time in history that the council allows this large number of members to participate.
Abdel Aal stated that during the discussion session, some members addressed the vision and the goals of the law, while other members addressed its articles, highlighting that the large participation of members is contrary to the external regulations of the council, but only occurred due to the importance and the significance of the law.
He pointed out that he received 33 amendments over article 1 only, which is the core of the law. Article 1 of the draft law provides granting of reconciliation in acts committed in violation of the provisions of the laws governing the building, but only in case if the date of the acts was before the issuance of the law, and reconciliation will not be allowed in eight cases related to the violation of the safety and the urban planning regulations.
"The discussions shifted from reviewing the articles to talk about the reconciliation of the situation, in accordance to the interests of all the different parties which are competing in this regard," Abdel Aal noted.
The law aims to preserve the property assets and to legalise the violating conditions according to the legal and technical rules, end the legal disputes relating to the design breaches, preserve the civilizational and architectural forms, and find resources for the problems in order to overcome them.
The draft law stipulates reconciliation in the acts which violate the laws governing the building, including the changing the building's initial use, as well as preserving architectural and archaeological heritage, in addition to organising measures of reconciliation. It came within the framework of the legal and practical solutions to the problem of building violations, which recently caused buildings to collapse, and in order to combat the phenomenon of building violations.