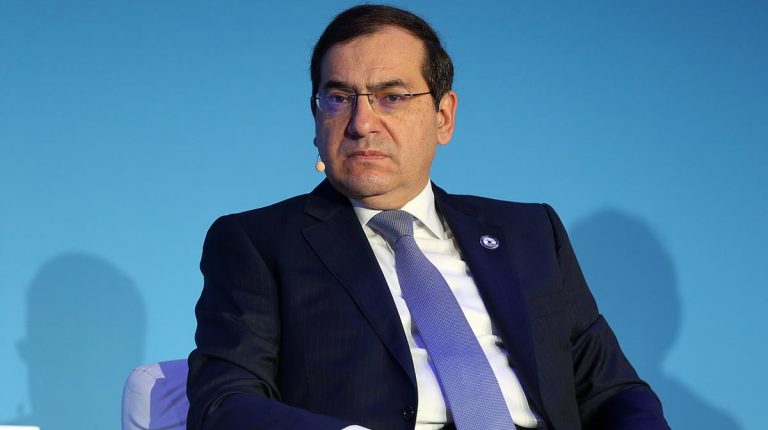 The Ministry of Petroleum aims to increase Egypt's natural gas production by 100% by 2020, compared to the production in 2015/16 after linking of the entire production of Zohr, West Delta, Atol, and Noras fields to the national grid. 
"The four projects under construction are being developed and linked to the grid as planned, with investments reaching $27.2bn," Petroleum Minister Tarek El-Molla told Daily News Egypt. 
The total production capacity of the four projects was estimated at 6.5bn cubic feet of natural gas per day(bncfpd), after the completion of linking all phases to the national grid of gases.
The minister added that the ministry succeeded in increasing the production of natural gas during the current fiscal year by about 60% compared to 2015/16.
Noteworthy, Egypt's average natural gas production fell to 4.5 bncfpd during 2015/16, due to the increase in the natural decline of fields and the lack of linking new discoveries to production in previous years.
El-Molla pointed out that the ministry aims to operate and develop 11 projects for the production of gas and oil during the fiscal year 2019/20 in the deep water areas of the Mediterranean Sea, the Delta, the Gulf of Suez, and the Western Desert. 
He said it is estimated that these projects will add about 2.5 bncfpd and more than 32,000 barrels of crude oil and condensates to increase production and offset the natural decline rates of wells.
Furthermore, he explained that the projects include the completion of the development of the Zohr field to reach the peak of production, and the development of the Raven field, which is the third phase of northern Alexandria and the West Nile Delta, as well as fields of southwest of Baltim and Western Borlos, in addition to the stage 9 B of West Delta deep field and the second phase of the North Sinai gas field along with several projects in the Delta.
In addition, there are projects in the north-west of October in the Gulf of Suez under development, along with the Pat, Iris, and the Qasr fields in the Western Desert, and the project to increase the capacity of marine shipping facilities for crude oil of the WEPCO company. 
He referred to the increase in gas production rates to about 7.5 bncfpd, crude oil and condensates to about 700,000 barrels per day, during the next fiscal year to contribute toward securing the needs of the domestic market of fuel products.