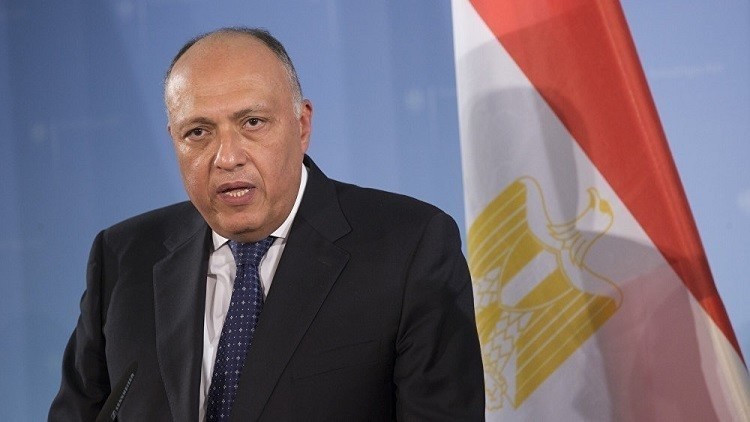 Egypt's Foreign Minister, Sameh Shoukry, headed to the Belgian capital Brussels on Sunday, in order to attend the Arab-European ministerial meeting which will be held on Monday 4 February, according to a ministry's statement.
The meeting is expected to include discussions and the exchanging of views between the foreign ministers of the participating states over issues of mutual interest to the Arab and European sides in the various fields, the ministry added.
The ministers are set to further address the means of enhancing the cooperation between the EU and the Arab League, as well as reviewing the international and regional developments, and promoting security and peace in the region.
The Arab-European summit, which will be hosted by Egypt on 24-25 February, will be attended by presidents of Arab and European states and governments, the ministry continued.
The upcoming summit is the first of its kind, and comes in light of the determination of the Arab and European parties to advance the ways of cooperation, and will make a quantum leap in the Arab-European relations, the ministry concluded.
On the other hand, Egypt took part in the informal meeting of the UN Security Council, which was organised by France.
In an earlier statement, the ministry said that Egypt's Permanent Representative to the UN, ambassador Mohamed Idris, asserted the significance of combating the funding of terrorism, suggesting that funding is the main factor which empowered terrorist groups and supported their continuing operations.