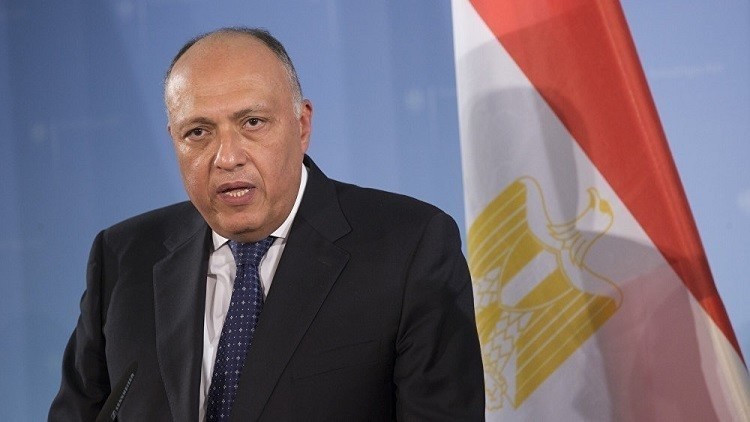 The Minister of Foreign Affairs, Sameh Shoukry, headed to Ireland on Sunday in order to participate in a mini-consultative meeting on the Palestinian issue with several foreign ministers.
Shoukry's participation in the consultative meeting comes within the framework of Egypt's determination to push forward the efforts to support the Palestinian cause in the international arena, the ministry's spokesperson, Ahmed Hafez, said in a statement.
Hafez added that foreign ministers of Ireland, France, Palestine, Jordan, Cyprus, Sweden, and Spain are expected to participate in the meeting, in addition to the Arab League secretary general.
During his visit, Shoukry is also expected to hold several meetings with Irish officials including the president, the parliament's speaker, the deputy prime minister, and the minister of foreign affairs and trade in order to discuss ways of boosting the relations between the two countries in various fields.
The minister will also take part in a panel discussion at the Institute for International and European Affairs, where he will deliver a speech to review Egypt's vision on regional developments and the related international issues.
Hafez concluded that Shoukry visit's to Ireland is of particular importance, as it coincides with the passing of more than forty years of diplomatic relations between the two countries.
Shoukry's visit to Ireland is the first for an Egyptian foreign minister since twelve years ago, according to Hafez.
Egypt was the first Arab country to establish a formal relationship with Ireland in 1975, and officially opened the Egyptian Embassy in 1978.
The visit comes after the Egyptian Foreign Minister returned from Munich after attending the 55th session of the Munich Security Conference.