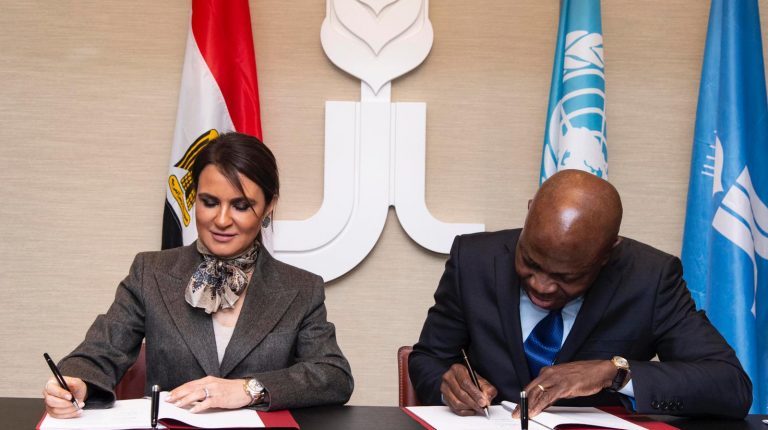 About seven Italian firms are expected to inject new investments into the Egyptian market, including Mapei, Maccaferri, Italgen, Ferrovie dello Stato, Saipem, and others, according to a statement from the ministry of investment and international cooperation (MIIC) on Tuesday, following Sahar Nasr's, the minister of investment and international cooperation, meeting with the companies' representatives in Italy.
The new Italian investments are in the sectors of renewables, transportation, and industry, noted the statement, adding that the recent regulation reforms encourage companies to boost their investments.
Nasr also met with the Italian Minister of Infrastructure and Transport, Danilo Toninelli, in the presence of the Egyptian ambassador to Italy, Hesham Badr.
The Egyptian and Italian ministers discussed boosting the joint cooperation in the infrastructure field and encouraging Italian companies to inject new investments in the market, including the underground and railways.
Nasr asserted Egypt's determination on promoting the economic relations with Italy, under the strategic relations between both countries and the historical links between their people.
"The transport sector in Egypt is witnessing a remarkable development. There are promising opportunities in all transportation sectors. The MIIC coordinates with the ministry of transport in order to encourage private sector investments to the sector," she mentioned.
Moreover, Nasr signed an agreement with the International Fund for Agricultural Development (IFAD), worth $62m for a new project in Marsa Matrouh aiming at strengthening the ability of adaptation in desert environments.
For his part, the IFAD's President, Gilbert Houngbo, affirmed his organisation's keenness on continuing the collaboration with the Egyptian government and the private sector for enlarging the IFAD's contribution toward supporting rural people in Egypt, with a special attention to the neediest areas.
The IFAD has invested $456m in about 13 agricultural projects in Egypt, benefiting 1.2 million families, and increasing the income standards for small farmers.
Nasr commented that the new project is aligned with the state's plans for utilising the direct investments in the most impoverished areas with the highest needs, which will positively affect the families' income and help them face the tough environmental conditions, adding that the new project integrates with the 1.5m acres reclamation project.