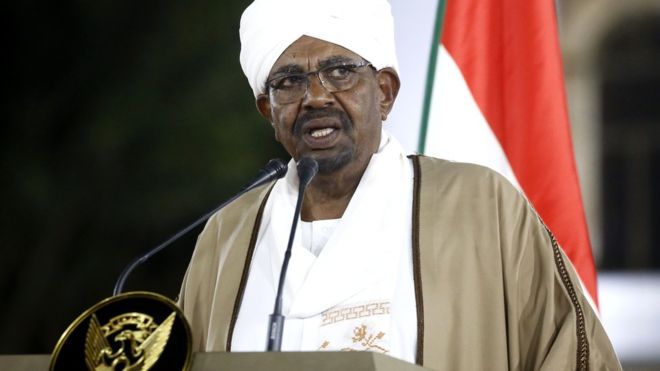 During a speech from the presidential palace in Khartoum on Friday, Sudan's President Omar Al-Bashir declared a one-year state of emergency, and dissolved the government, in addition to dismissing all the states' governors.
Additionally, he demanded from the Sudanese Parliament to postpone the constitutional amendments which allow him to run for another presidential election in 2020, weeks after some lawmakers proposed amendments, allowing the Islamist and the former army officer to run for another presidential term in 2020.
Hours after the speech, he appointed a new prime minister and governors, who were rejected by demonstrations, the strongest since he had been elected as Sudanese President in 1993.
Angry protests started on 19 December in 2018 in Sudan, after the government increased the prices, which later turned into calls against Al-Bashir's rule.
"I extend a sincere invitation to the opposition forces, who are still outside the path of national reconciliation, to move forward and engage in the dialogue regarding the current issues of our country," Al-Bashir said while addressing the opposition.
However, his speech was not welcomed by the opposition.
Moreover, the opposition parties announced after the speech that Al-Bashir's declarations are merely tactics to let the regime continue govern, and the aim behind declaring the state of emergency is to suppress the revolution and restrict the freedom of expression.
After the speech, the protesters spread out in the streets, closing the main roads and chanting against Al-Bashir's regime amid firing tear gas by the security forces.
After the speech, the Central Committee of Sudanese Doctors reported that detentions have started on the basis of the emergency law. The committee added that that security forces broke into the doctors' dorms and arrested them, after firing tear gas.
The security forces claimed that the arrests were due to the doctors' participations in the demonstrations opposing Al-Bashir.