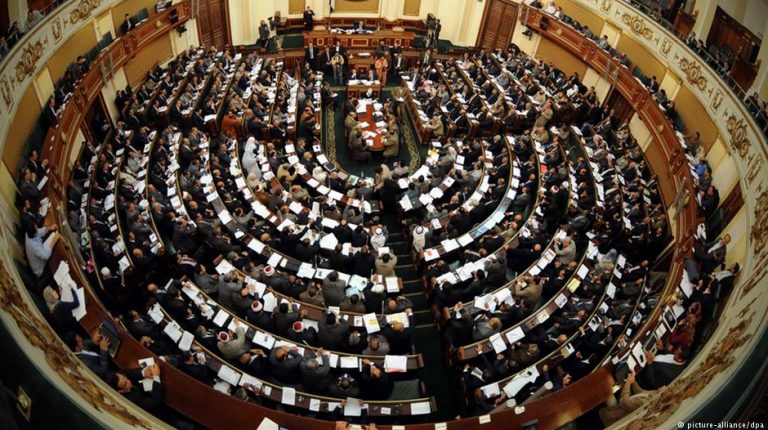 Several members of Egypt's Parliament expressed their rejection to the criticism of some foreign non-governmental organisations (NGOs) over the execution of nine civilians who were accused of assassinating the former Prosecutor General Hisham Barakat, considering it as a prejudice against Egypt.
This came after the Prisons Authority executed nine prisoners, while several right groups and organisations condemned their execution, raising debates among social media users over their conviction and innocence.
In their comments, the members called on Dar Al-Ifta, the National Council for Human Rights, the State Information Service, and the ministers of foreign affairs and justice to respond to these organisations.
Member of the foreign affairs committee, Daila Youssef, said that the criticism came as an attempt to distort Egypt's image by accusing it of disrespecting human rights after the execution of the nine defendants, and this is something which should be confronted.
Moreover, she justified that the execution of the death penalty against the defendants by stating that there are around 45-50 countries around the world which execute the death penalty in various ways, including the US, as some states carry out the death penalty by electrocuting the defendants, others inject them, and others shoot them such as in Florida.
Youssef also suggested that Dar Al-Ifta should issue a report to be translated into foreign languages, and distributed through the ministry of foreign affairs to all embassies in the world, to clarify the how Egypt uses the death penalty.
The Office of the UN High Commissioner for Human Rights (OHCHR) expressed its concern on Friday that trials "that led to the execution of 15 people in Egypt this month might not have been fair, in light of the allegations of torture being used to extract confessions."
The OHCHR spokesperson, Robert Colville, said, "there is a strong reason for concern that the legal procedures and guarantees of fair trial may not have been followed in some cases, or all, and that very serious allegations about the use of torture have not been properly investigated."
While the member of the social solidarity committee, Mohamed Abu Hamed, said that that there is a state of prejudice by some local and foreign organisations which are seeking to "sabotage the country with malicious information aimed at reducing the role played by the political leadership both externally and internally."
Moreover, MP Mostafa Bakri stressed that the Egyptian judiciary is just and impartial and it follows all the legal steps known in the trials, explaining that all the opportunities were given to the murderers to prove their innocence, and called on the parliament to issue a statement to respond to the allegations of these organisations.