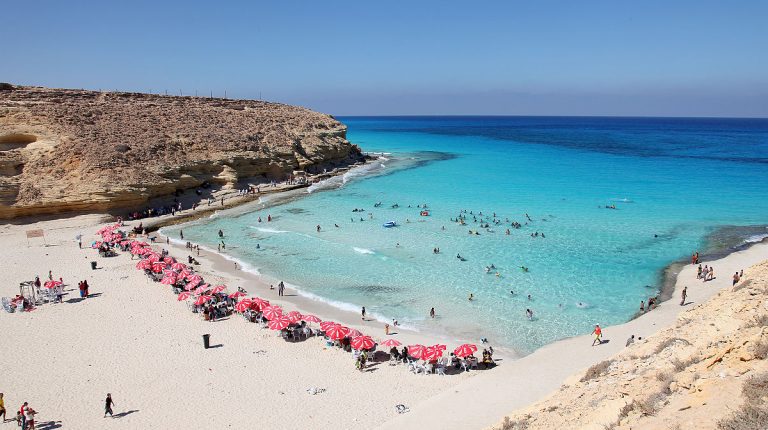 "Sharm El Sheikh is expected to obtain the highest growth in occupancy (7%), while Hurghada and Alexandria are both expected to see a 9% improvement in average daily rate (ADR) in fiscal year (FY) 2019 over FY 2018," according to Colliers International MENA 2018 full year review report.
Concerning the Egyptian hotels' performance in 2018, the report stated that the FY 2018 was the second year in a row with improved performance for each market in Egypt.
"Occupancy rate for hotels in Sharm El Sheikh and Hurghada increased by 22%, and 26% respectively in 2018, with expectations for Hurgahda's hotel occupancy rate to grow by 5% in 2019," Colliers stated.
It explained that Cairo's hotels' occupancy rate increased by 10% in FY 2018, compared to FY 2017, while in 2019, it is expected to increase by 4%.
Meanwhile, "Alexandria's hotels' occupancy rate hiked by 11% in FY 2018, with expectations to grow by 3% in FY 2019," Colliers added.
In terms of the ADR, Colliers mentioned that Cairo's hotels' ADR witnessed an improvement by 13% in FY 2018, forecasting that it will witness a 5% improvement in FY 2019.
Moreover, "The hotels' ADR in Alexandria, Sharm El Sheikh, and Hurghada witnessed a 15%, 25%,25% improvement in FY 2018," Colliers revealed.
It also said that Sharm El Sheikh is forecasted to see a growth in the ADR by 6% in FY 2019.
Meanwhile, Colliers stated that the Egyptian hotel market is to expand its key supply by 2% annually between 2019 and 2021.
"A 6.7% increase was witnessed in Alexandria's hotels' supply in FY 2018, compared to FY 2017. In terms of Cairo, it witnessed only a 5.7% increase in its hotels' supply," according to Colliers.
Notably, the report highlights the percentage change in branded supply from FY 2017 to FY 2018, in each of the respective markets analysed in the sector.
Talking about the MENA region, Colliers stated that new brands launched in the MENA market in 2018 ranged from luxury to budget, pointing out that these new brands help diversify a market that has been criticised for its focus on the luxury and upscale segments in previous years.