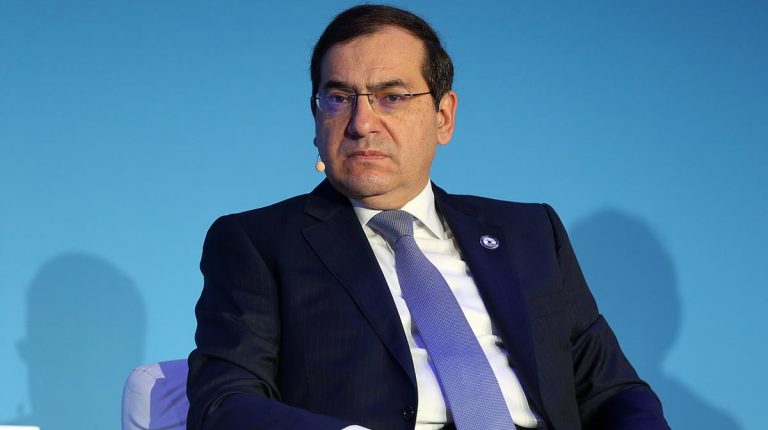 The Minister of Petroleum, Tarek El-Molla, has increased the amounts of liquefied gas exported through the EDCO liquefaction factory to about 800m cubic feet (scf) of gas daily, compared to 500m scf in the start of this year.
El-Molla told Daily News Egypt that the amounts exported through EDCO liquefaction factory were increased in order to make Egypt strongly return after achieving local self-sufficiency.
He added that steps were taken to turn Egypt into a regional centre in the market energy, including exporting the surplus through EDCO's factory or exporting some of the amounts to Jordan to meet its needs.
El Molla explained that the amounts of gas exported through EDCO have gradually increased after the local decline of consumption of gas during winter and the increase in production, meeting all the needs of the industrial sector, electricity plants, cars and households.
He said that the ministry's plan to connect the wells of Zohr, North Alexandria, and Borollos contributes to increasing local production and covering consumption rates with operating the liquefaction factories, in addition to the gas coming from Cyprus and Israel.
El Molla pointed out the suspension of importing liquefied natural gas shipments was achieved with local self-sufficiency and utilising the gasification ship affiliated to Norwegian PW Gas if needed.
The contractual share of EDCO is estimated to be 1.13bn scf of gas daily. The pumping rates have been declining since 2011 as a result of the decline in Egypt's natural gas production after the 25 January Revolution, until it completely stopped since the start of 2015.
In order for the factory to achieve self-sufficiency and a balance between its revenues and expenses, it is required to export about 22 liquefied gas shipments annually.
Noteworthy, the EDCO liquefaction factory is designed to operate 340 days every year. It stops production for a month in order to carry out maintenance. The annual expenses of maintenance are $20m.
The structure of the ownership structure of EDCO is divided into 12% for the General Petroleum Corporation and 12% for EGAS, in addition to Shell by 35.5%, Petronas 35.5%, and Gaz de France by 5%.
Egypt's natural gas production has increased to 6.8bn scf daily, compared to 6.2bn scf last year after connecting the gas production from the second phase of the West Nile Delta project to North Alexandria and other wells.