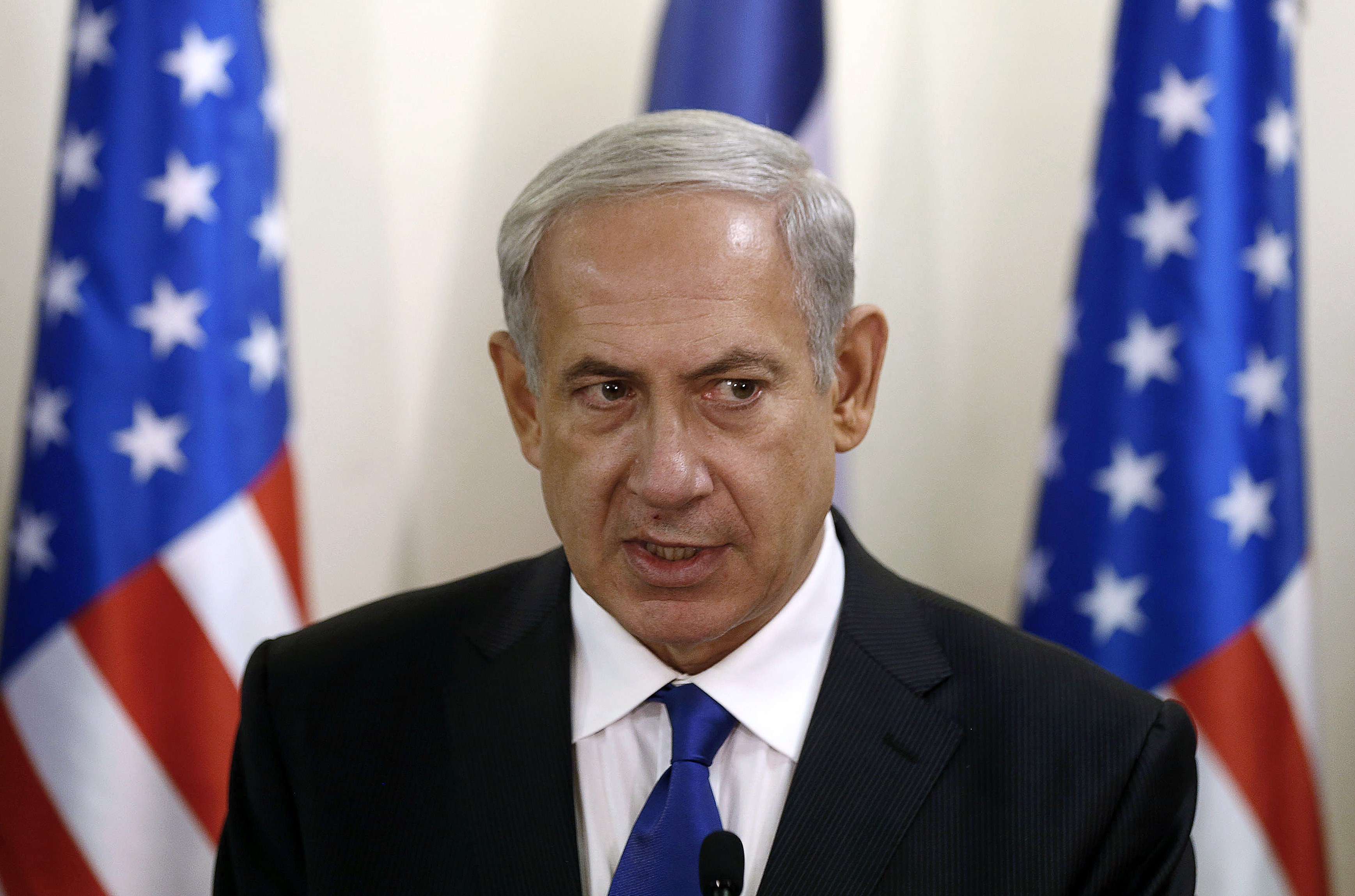 Israeli protesters chanted against Benjamin Netanyahu, the Israeli Prime Minister, in Jerusalem and Tel Aviv, while calling for his resignation on Saturday night.
The protests came days after Avichai Mandelblit, the Israeli General Prosecutor, accused Netanyahu of bribery, fraud, and breach of trust, arising from three different corruption cases, which are pending a hearing.
This comes a month before April's general election, while Netanyahu declared his intention to run the elections again for the fifth-term, claiming that the left has pressured the general prosecutor to issue an indictment.
"The left understands that they will not beat me at the ballot box," Netanyahu said. "They exerted extraordinary pressure on the general prosecutor to issue an indictment even though there is nothing, in order to influence the elections and to crown a left-wing government," he added.
According to the Hebrew site Walla, dozens of Israelis went to the Supreme Court on Sunday morning to exclude Netanyahu from forming the next government, adding that during Saturday's demonstration, the protesters held banners which read "the minister of crime" and they chanted "it is time to leave Netanyahu"
Under Israeli law, Natenyahu has the right to run for another elections even though he is indicted, moreover, he is not required to step down unless he is convicted, which could take years due to the appeal process and procedures.
Netanyahu accused two prosecutors for charging him based on political motivations, and he claimed that the investigations were not conducted in a professional way,